2019 Rehabilitation International Asia & Pacific Regional Conference was held from June 26- June 28 at the Venetian Macao, organized by Fuhong Society of Macau. The theme for this year is Together, leaving no one behind, in disability-inclusive and rights-based progress and it was explored by 13 subthemes. Eden Social Welfare Foundation was honorably to be invited to share our work in the session of Accessibility and Universal Design for All. More than that, Eden Fountain Clubhouse had also shared the practice of a psycho-social rehabilitation approach 'Chiau Chiau Hwa Mobile Team' in the breakout session. The list of 13 subthemes is as following: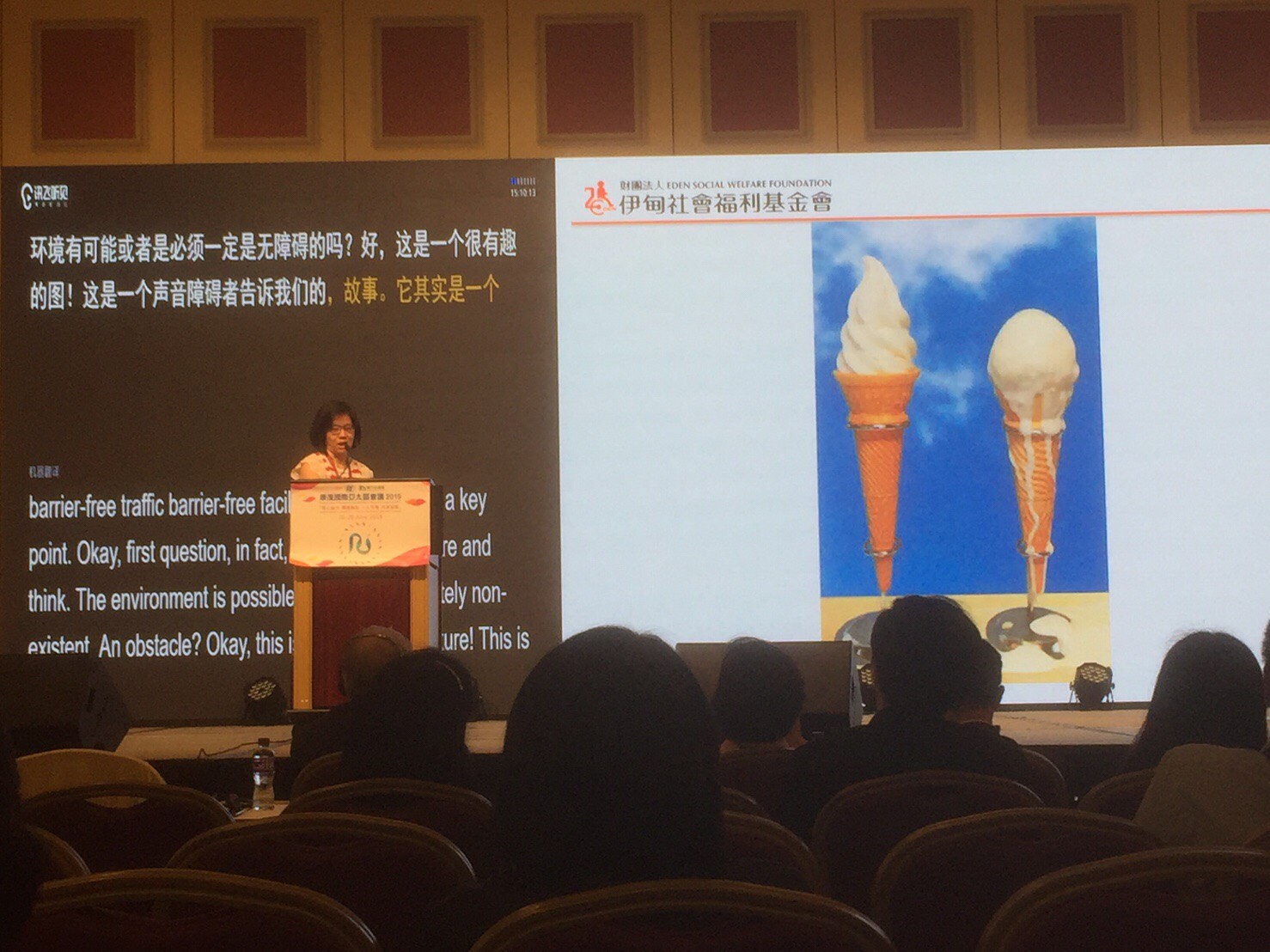 • Accessibility in built environment and transport, and information communication technology
• Community-Based Rehabilitation and community support services
• Convention on the Rights of Persons with Disabilities, Incheon Strategy, UN Sustainable Development Goals
• Disability-inclusive disaster risk reduction, and post-disaster rehabilitation
• Early assessment and training
• Gender and disabilities
• Inclusive school and post-secondary education
• Long-term comprehensive policy and programme planning
• Mental Health and Psychosocial Rehabilitation
• Parents' movement and Family Care Homes
• People with dementia
• Vocational training, work and employment, social enterprise, and income generating strategies
• WHO ICF
The Conference was a great success, which was attended by 12, 000 participants and the exhibition were visited by 6,000 visitors. Also, Macau Statement 2019 was drafted and announced in the closing ceremony to highlight the outcome of the Conference for sharing with the UN system and its experts, governmental and non-governmental platforms in the Region.