Early Intervention Services
Children's growth dilemma makes "family" in a disorderly situation!
It is the greatest wish of parents that their children grow up without difficulties! However, Eden has found that many families are usually at their wits' end when it comes to their children's developmental delays while we are providing services. In addition to the pressure from social environment, family structure changes, and economic factors, the slow-flying family is caught in the dilemma of burning many candles, and the pressure they are under is doubled and magnified, making the family speed up the disorder.
Guardians of the slow-flying families, Battle on the baby growth
You don't have to fight alone in the face of your child's growth dilemma!
With the theme of " Guardians of the slow-flying families, Battle on the baby growth ", Eden invited the well-known actor, Mr. Tony Yang to be the Captain Charity and gathered Slow-Flying Angel families to assemble the Guardian Team, with the help of Eden's professional early intervention consultant group, to empower Slow-Flying Angel families to solve their children's growth difficulties together. We also call on the public to join us and become a strong supporter of the Slow-Flying Angels family!
A slow-flying girl who loves to smile, Eden helps her keep moving forward and grow up
Five-and-a-half-year-old Hsiao Shan is an optimistic girl who loves to smile. She is suffering from rare disease of Rett Syndrome and has been receiving early treatment services at our Taipei Early Intervention Service Center since she was three years old.
Because of her rare disease, Hsiao Shan's autonomous capability is weak and she almost always needs help from others to complete her routine self-management. During the two and a half years of therapy, her educare givers accompanied her to do daily walking exercises and arranged fun activities to increase learning stimulation. Even though the process was challenged, she was never afraid and bravely took steps to unlock each task of growth.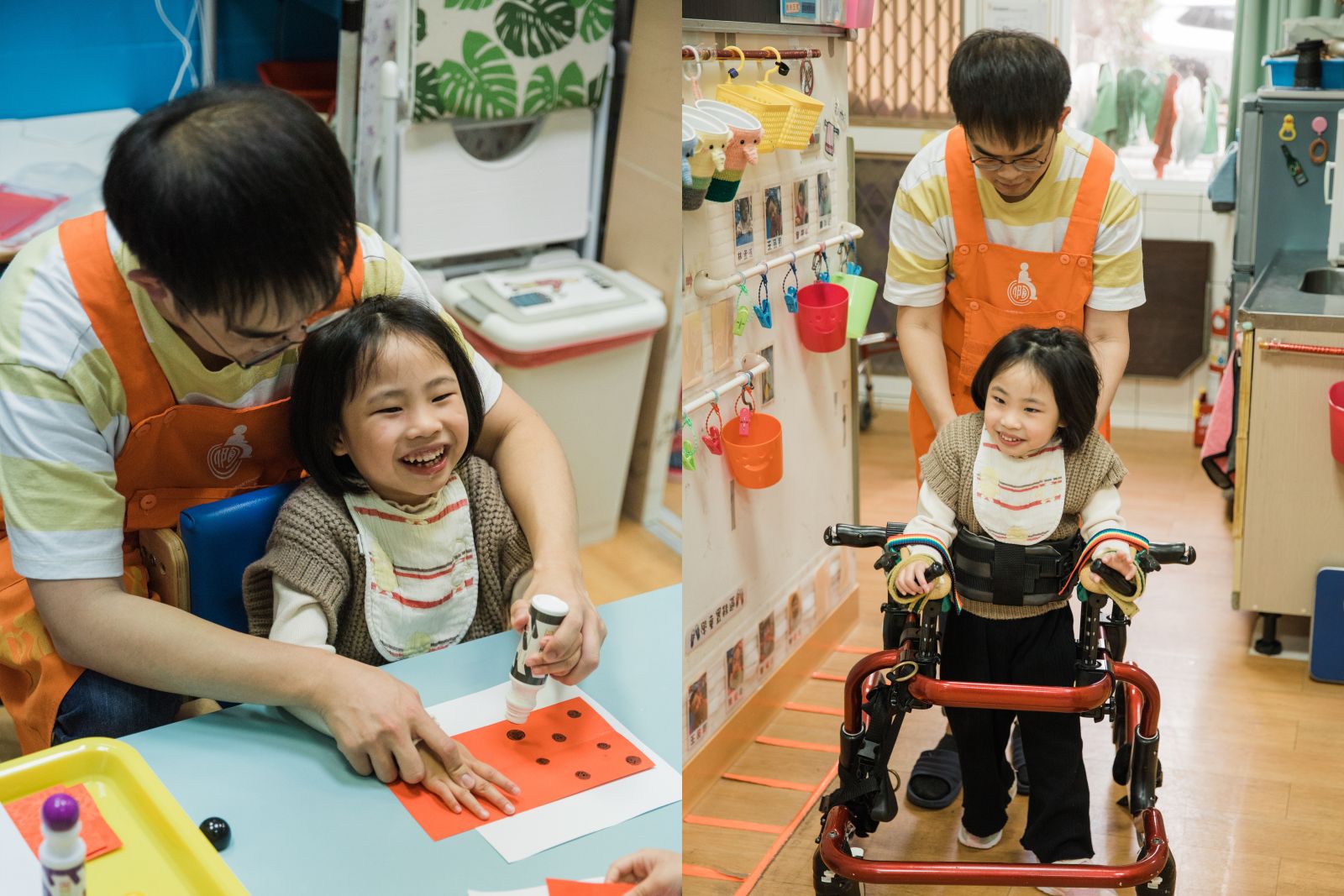 In addition, Eden not only provides the treatment service for Hsiao Shan, but also accompanies Hsiao Shan's mother out of her worries, and understands the difficulties she encounters in caring for her child through transportation time of shuttle service. We as well as assisted in matching the consultation of the rare disease clinics and associations, so that Hsiao Shan's mother could have comprehensive communication with the specialists and other parents of rare diseases.
Not only does Hsiao Shan's mother plan and consult on the care services that Hsiao Shan may need in the future, but she also discusses with the educare givers when she encounters problems and actively brings Hsiao Shan to parent-child activities, so that she can accompany her child on her learning journey without being alone and create many wonderful memories.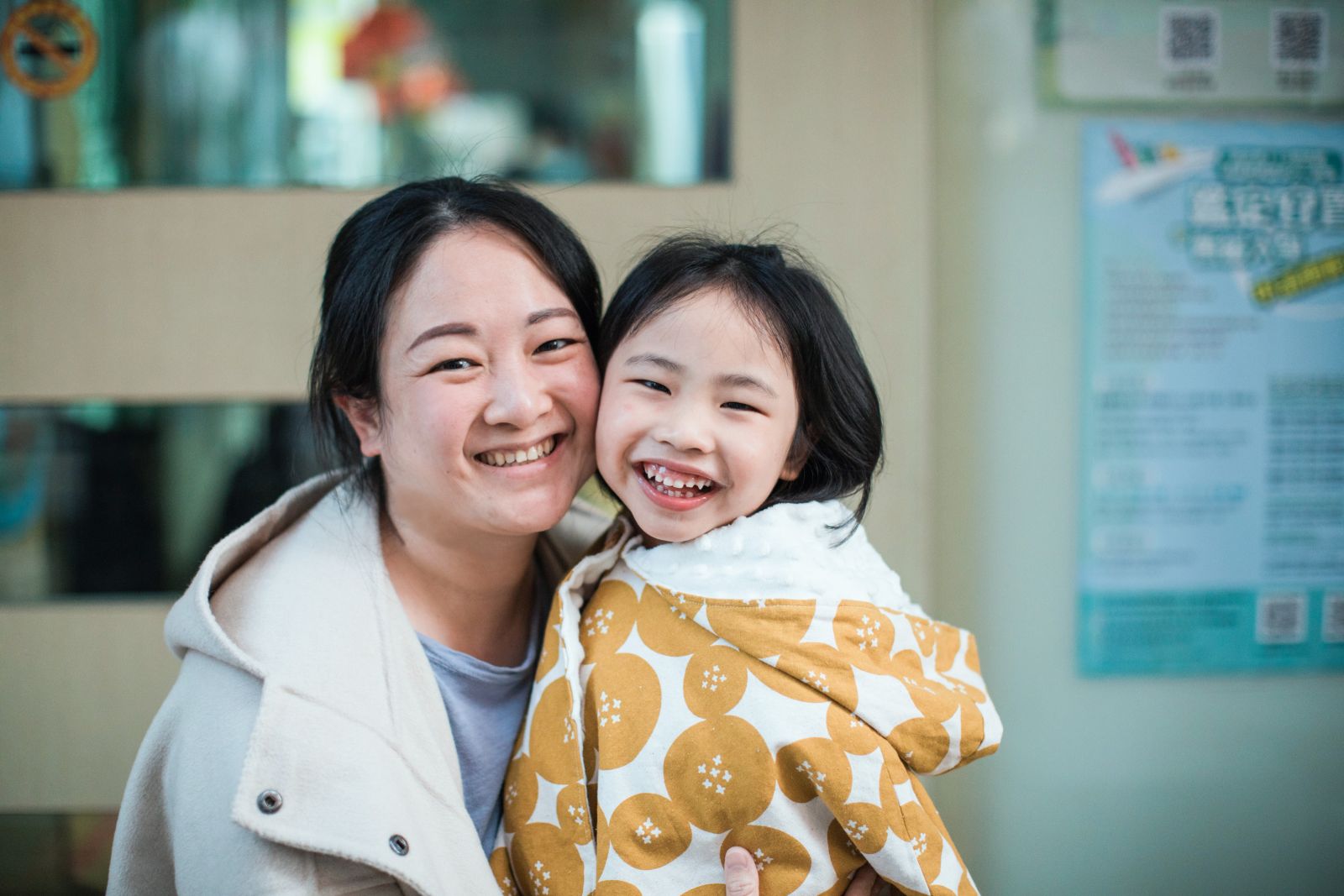 Eden Early intervention Service: Accompanying a child and stand-by a family!
Over the years, Eden have devoted ourselves to early intervention services for children aged 0-6 years old, providing a wide range of care services such as daycare, hourly, residential and community-based services to provide individualized guidance and stimulation, as well as training children's body movements and cognitive development through various teaching aids and programs to help them unlock their growth tasks and grow up smoothly.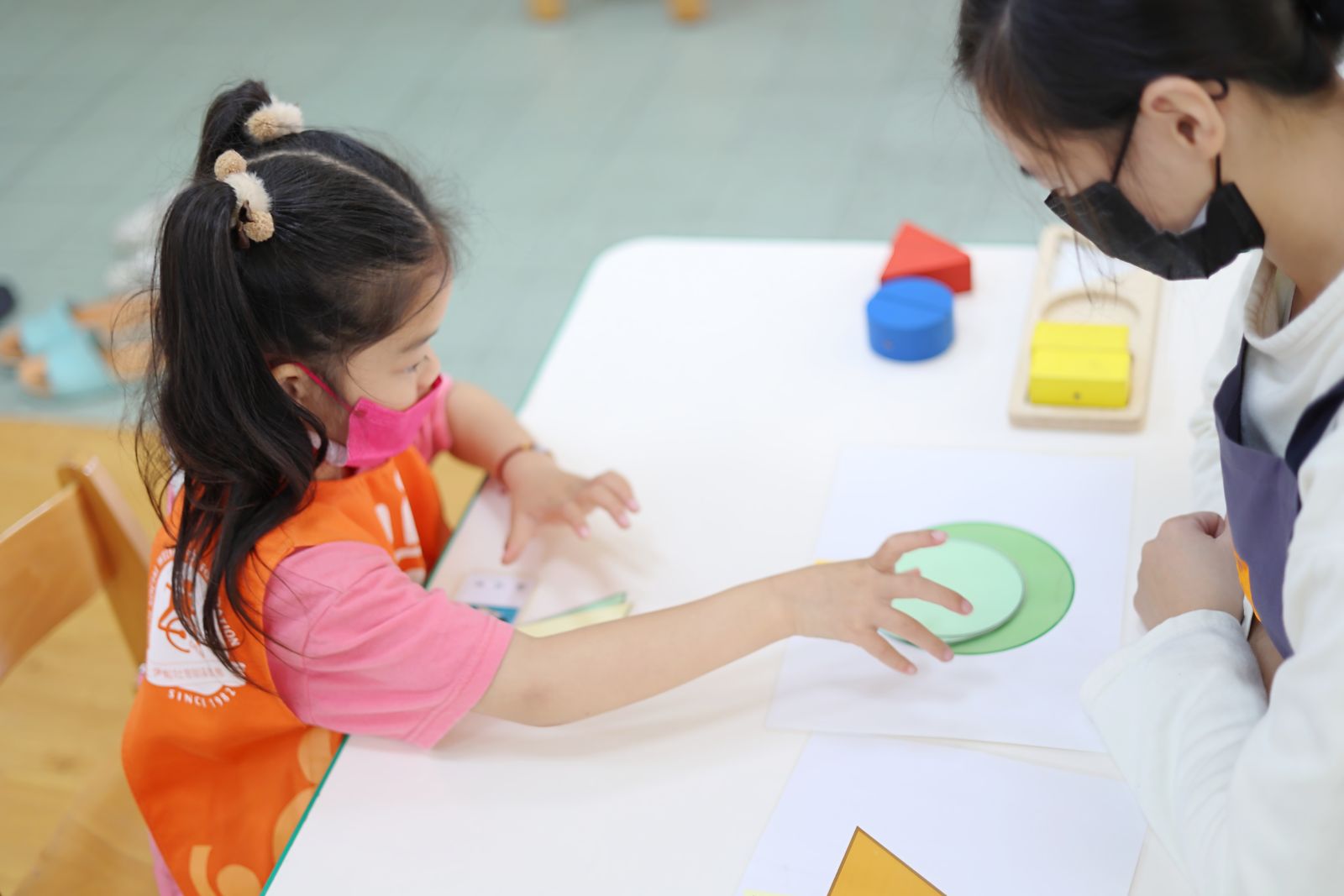 At the same time, Eden Early Intervention Service also "empowers" families by teaching parents' caregiving skills through parenting education, leading them to understand their children's delays and needs, and integrating therapy into their daily lives to increase learning stimulation for their children.
The ideal of Eden's early intervention service is to "guarding a family by accompanying a child with love!" To help the whole family turn over into happily from the hardness of disorder and sorrow!