:::
Visual Impairment Services
Professional training and care for the people with visual impairment
A world that cannot be seen is a truer world,
A life that has no vision is a life that is more courageous in its search for hope.
Although God forgot to open the veils in front of my eyes,
As long as you extend your arms towards me,
I will follow around every corner and along every road of this world.
Service Origins
The difficulties faced by those with visual disabilities are much greater than those with normal eyesight. Most vexing is that in their abilities they have yet to receive full and equal recognition from mainstream society.
In terms of employment opportunities, those with visual disabilities are in a worse situation than those with other disabilities. They are the neediest amongst the needy. Traditional policies attempt to guide the blind onto the career of massage therapy, but as the government opens the massage industry to all, those with visual disabilities will be seriously impacted.
The Eden Social Welfare Foundation has tried to broaden the career options and life choices for the blind. In 1985, the Foundation opened music and Japanese language courses for the blind, and gradually established a blind choir, that tours schools, correctional facilities, churches and other institutions to perform and share their testimonies. Radio broadcasting and recording industry classes were also opened to help develop other professions for the blind, besides traditional massage therapy.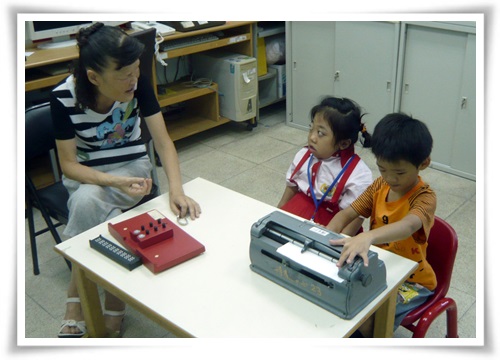 Service Contents
Since its foundation in December 1982, for more than 30 years, Eden has provided music, massage therapy, broadcasting, recreational activities, vocational training and employment services for those with visual disabilities so that they can connect to society.
Children's Services: In 2004, the Foundation was commissioned by the Taipei County Government to provide treatment and childcare services for children from ages of 0-6 with visual disabilities. This is also linked to after-class care for children from ages of 6-15.
Adult Services: The Foundation provides life rebuilding, employment services, and recreational services for those with visual disabilities above 15 years of age, helping them to find suitable occupations. We also provide life and psychological counseling for those who lost their sight at some point during their life, in order to help them face life without vision, encourage them to participate in social activities, adapt and learn other skills, so that they will have other opportunities in life.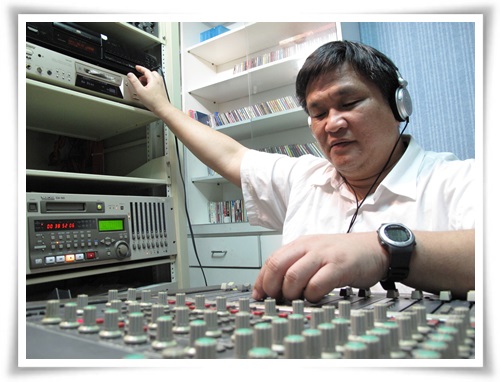 Love for his New Job; Lost Eyesight Became God's Blessing
Mama Hsu Rei completely lost her eyesight in her left eye and has amblyopia in her right eye from retinal detachment and a failed attempt to fix it in surgery. To make things worse, her only son became a person with mental disability after being in a car crash. The mounting medical bills and living expenses have made her life very difficult.
Eden helped her out of her destitution, alleviating her son's medical costs and other bills. Now she is participating in volunteer work, hoping to give back to society.