:::
Care Services
Are we ready to face the aging?
With the onslaught of the super-age wave and the gradual aging of the older persons and their caregivers, the demand for "double aging" in the family cannot be ignored. According to a survey conducted by the Ministry of Health and Welfare in 2017, spouses and cohabitants aged 45-64 account for the highest proportion of caregivers for elders aged 65 or older. With the effects of population aging and declining of birthrate, caregiver manpower is getting older and older, and there are fewer and fewer caregivers to rotate through, resulting in longer and longer caregiving hours. As a result, caregiving problems arise, which ultimately lead to "old people taking care of each other and both of them falling ill".
Deeply affected by population aging and declining of birthrate, the challenges faced by the "New Old Generation" aged 65-75 are even longer and more suffering. Physical aging, withdrawal from the workplace, and caregiving responsibilities make them not only caregivers, but also potential ones to be take care of. Physical and mental tiredness, resulting in insomnia, anxiety, frustration, etc. are the last straw that may break the caregiver's back.
Eden has been involved in Care Service Programs for Older Persons for many years, and in the face of an aging future, we understand that older persons and their caregivers are equally important, and in order to slow down aging and degeneration, community-based long-term care is the most indispensable part, which allows older persons to have a place to go, companionship with their peers, and professional care, and it also allows them to have more happiness and caregivers to have less worries.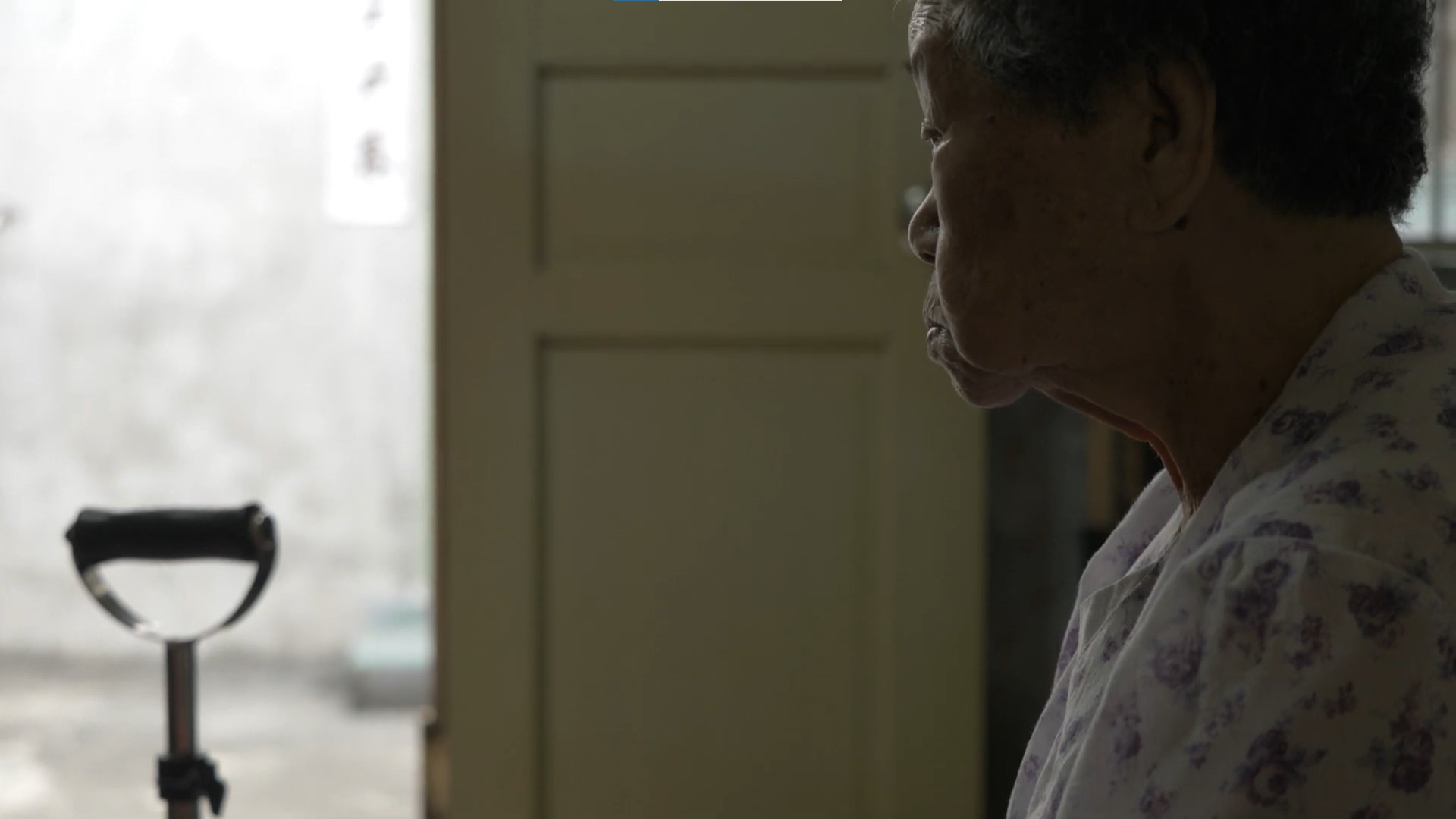 Older persons and their aging caregivers are not as heavy burden as before.
At the age of 90, Grandma Ayu was a very active person who living alone, she usually grows vegetables at home and likes to chat with neighbors, 2 years ago, she found herself unable to hold the chopsticks, she called her daughter urgently, but luckily, she was able to get to the doctor at the golden hour, and was able to save her from the danger of a cerebral stroke recurrence. However, Grandma Ayu also suffers from asthma and chronic respiratory diseases, which made her daughter who lives in Taipei and is also over 70 years old, very worried. On the recommendation of her doctor, she was referred to the Eden Yingge Day Care Center, which is near to where she lives.
At first, she was very reluctant to come to the day care center, but after the care attendants and social workers took care of her and made many friends, Grandma Ayu's condition got better and better. In the day care center, there are many interesting courses every day that keeps her away from bored, transportation service to and from center keeps her safe and secure, and the center also provides meal boxes for dinner, which makes it less of a hassle to prepare the dinner, and more nutritious and healthy.
Now, from the original weak knees and unstable steps, Grandma Ayu now walks steadily and her self-care ability has been improved, then she even takes the initiative to take care of her peers; she used to feel lonely and depressed when she was home alone, but she always smiles when she is accompanied by someone in the Day Care Center and her daughter is relieved from the stress and has finally put down her heart.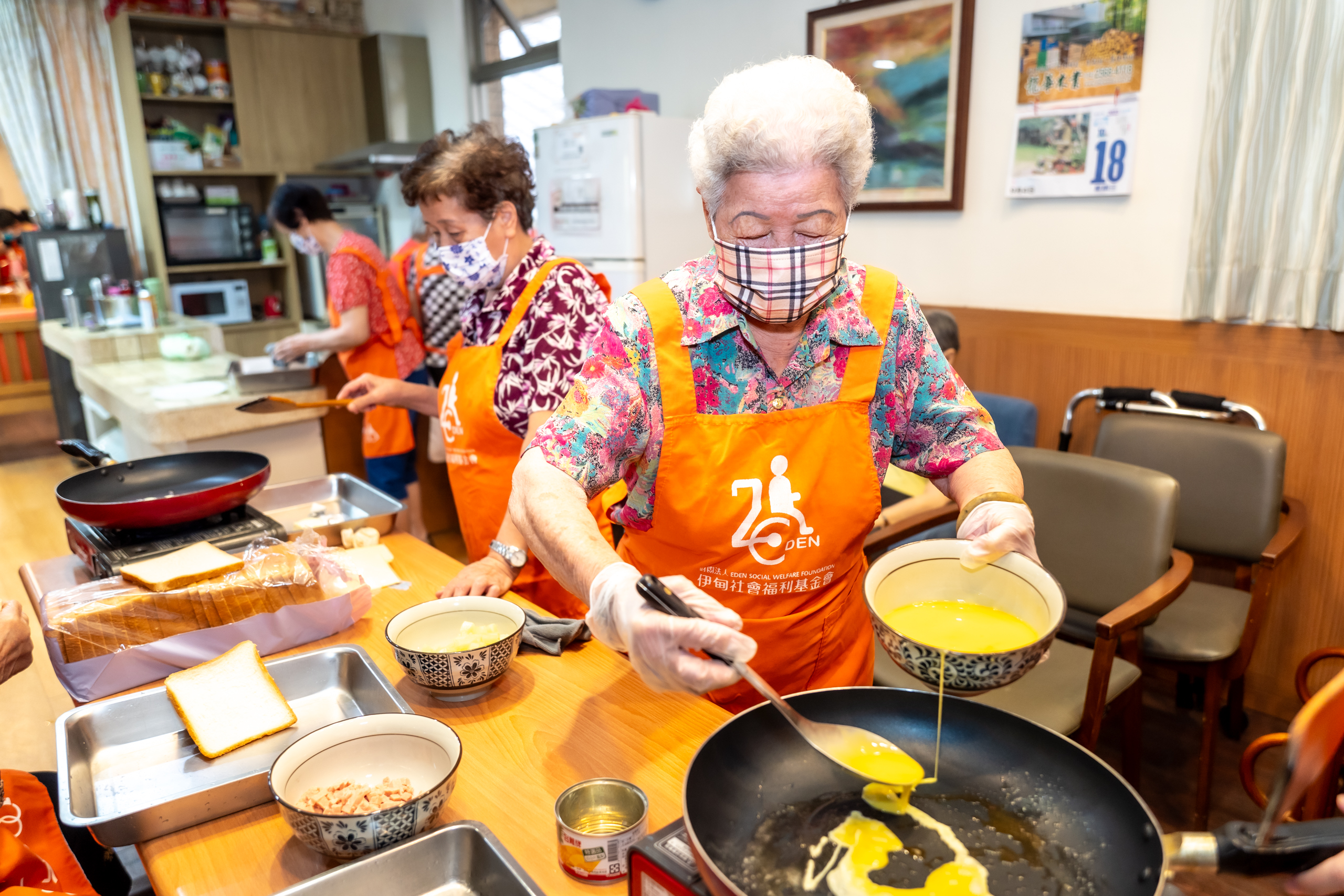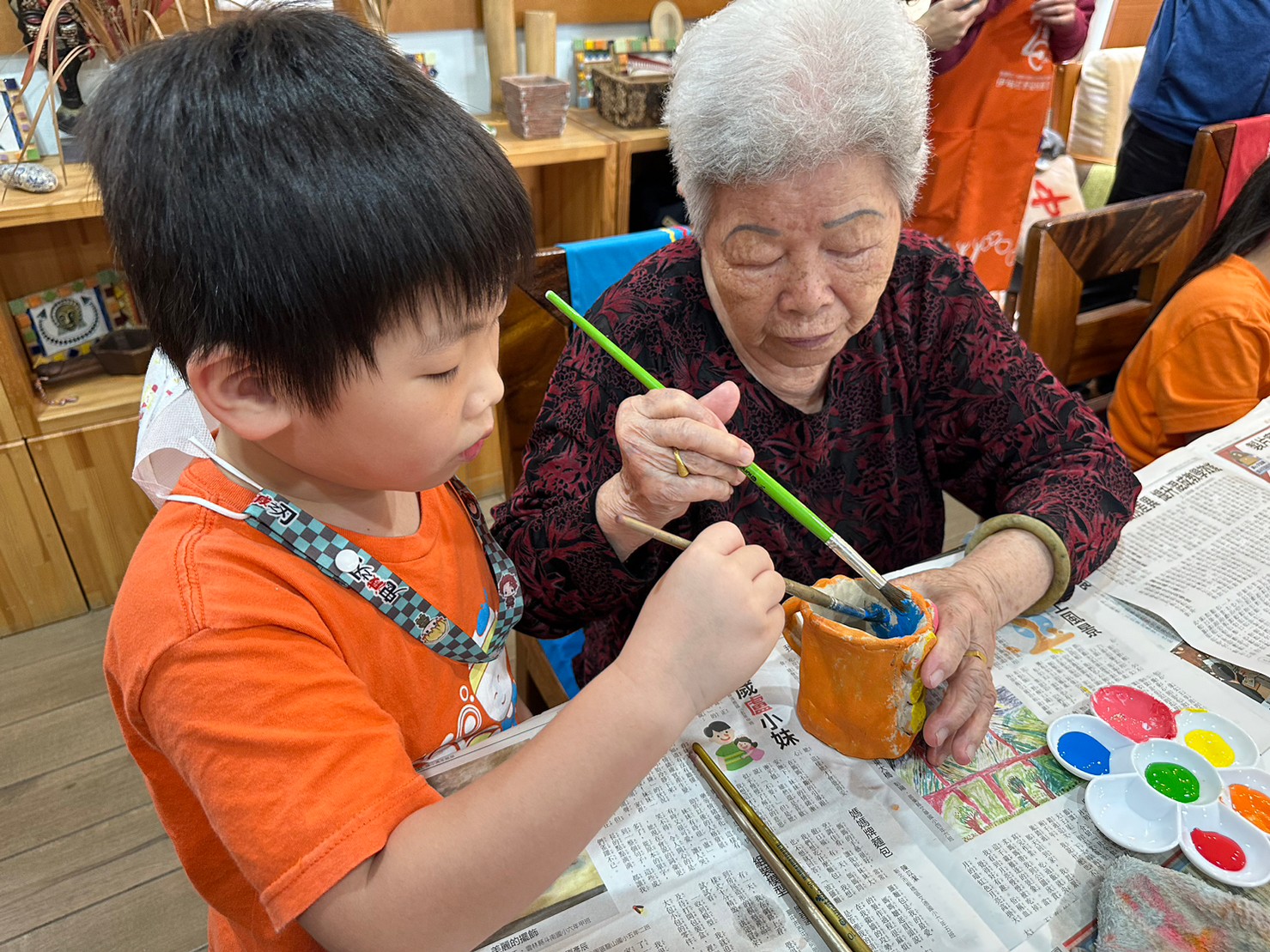 Eden is here for the tomorrow of older persons, and we can't go on without you!
Eden Foundation's Care Service Programs for Older Persons provides diversified, professional, and in place services. In addition to day care, public nursery centers, care stations, home-based services, and meal delivery services for older persons, it also provides respite services for caregivers, support groups for caregiver, and linkage of caregiving resources, so that older persons can find services in the most familiar places, and caregivers can get a respite in a professional place.
Aging is not something to be feared. In the process of aging, both older persons and their caregivers should have the right to choose to live well and age with ease. Eden is here for the future of older persons because our company helps them age with ease, together they older persons and their caregivers will grow old with happiness.
We invite you to respond to Eden's " Care Service Programs for Older Persons ", care for the older persons and their caregivers around you, to give them warm support, and to accompany them to grow old slowly and happily, and to aging with ease in the stream of time.