|

Eden's Origin
There is spacious land for gardening and breeding livestock,
There are factories, houses and recreational spaces,
Moving amidst them are those whose eyes cannot see,
whose ears cannot hear, and whose legs cannot walk,
Whose mind is frail, whose face is scarred, and whose mentality is clouded,
This is their Eden.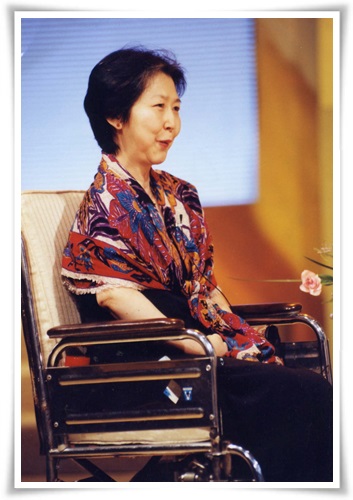 Ms. LIU HSIA (劉俠), a female wheelchair writer suffering from rheumatic arthritis, witnessed the discrimination against persons with disabilities in Taiwan. In response to God's calling and with a great love for the persons with physical and mental disabilities, she decided to create a place where the disabled are truly cared for and loved - The Garden of Eden in Dreams. On December 1, 1982, She donated her income from publishing and initiated a group of Christians who shared her vision to bring persons with disabilities as well as other socially marginalized group. Eden Social Welfare Foundation was founded to serve persons with disabilities as well as other socially marginalized groups.


Today, Eden has 3,000 staffs, of which nearly 25 percent are persons with disabilities. Eden is now operating over 120 service centers in Taiwan. In addition, Eden has supported the establishment of two overseas Malaysian sister organizations in Penang (1991) and Kuala Lumpur (2000) and built up service center in Vietnam (2005), Sichuan, China (2008), and Thailand (2014). Services provided by Eden include vocational training, employment service, rehabilitation, early intervention, long-term care service, new immigrant service, and community reconstruction for disaster victims.