Foreign Volunteers Serving in Taiwan
Eden's International Volunteer Services was officially formed in 2009. Each year during the summer, foreign youths and Taiwanese youths would form a volunteer team to serve various underprivileged groups in Taiwan.
Domestic and foreign youths would coordinate with each other as they formulate and develop the structure and content of their area of service. As they share the differences of their cultures, not only will foreign volunteers become better acquainted with local Taiwanese people and culture, but this exchange also helps Taiwanese youths becoming more aware of international projects and become more susceptible to different cultures, helping them reconsider their contributions to their own land and people. Eden's International Volunteer Services creates opportunities for international exchange, and provides a platform for international participation that is easily accessible for domestic and foreign youths.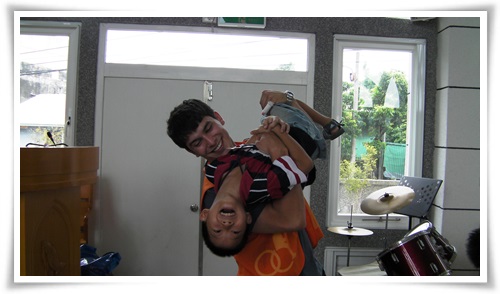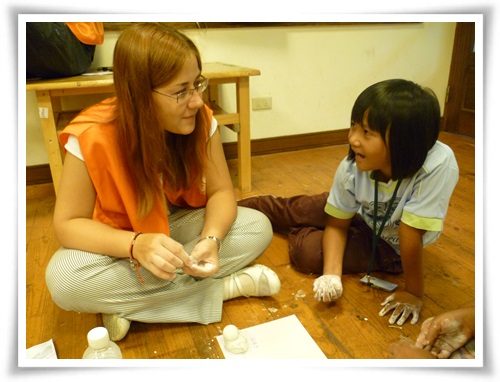 Because Eden has a broad service network, domestic and foreign youths are given the opportunity to penetrate various minorities and areas all over Taiwan. In this way, the volunteers have the chance to visit the underprivileged stratum of Taiwanese society, and serve the people who are in need. Since 2009, 21 foreign volunteers from 13 different countries across Europe, North America, South America, Asia, Africa, and Oceania were recruited to come to Taiwan, to carry out two months of international volunteer services with 80 other young Taiwanese volunteers. To this day, over 500 people have received aid or service from these volunteers. The people they served include: developmentally-challenged children, visually-impaired youths, adults with mental or physical disabilities, victims of the Morakot Typhoon, rehabilitated inmates, unemployed middle-aged or elderly people, families of new immigrants, indigenous families, and financially impoverished families.