:::
Employment Services
Vocational training and employment services for the persons with disabilities; providing an alternative work environment, practical training and assistive equipment facilities
I may be on a twisted track filled with obstacles,
But just give me an arena to make my dash,
I will regain full control of my life
At the very moment the starting pistol is fired.
Service Origins
In 1987, Eden Social Welfare Foundation carried out a survey on the employment status of persons with physical and mental disabities, and found that 7 out of 10 of them could not find a job. Such a high unemployment rate is mainly due to the lack of employment opportunities as well as the lack of skills in the disabled applicants.
Eden Social Welfare Foundation believes that with suitable vocational training, together with different protective policies and supportive employment services, every person challenged with physical or mental disabled can gain the ability to work. Hence, the Foundation provides vocational rehabilitation services, assisting physically and mentally disabled individuals to take up employment and contribute to society as well.
Everyone is born with a talent. As long as we are willing to provide them with an opportunity, the disabled can transform into a multi-aspect force for society.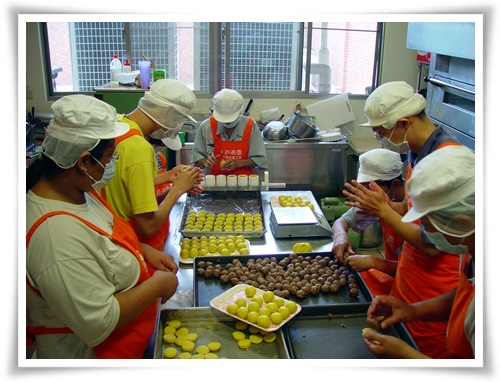 Service Contents
Over the past 30 years, the Foundation has continuously fought for the rights of the physically and mentally disabled. With a respect for every disabled individual, we provide professional support and services in terms of work and life according to each person's individual needs. Through personal evaluations, we match the individuals with suitable job opportunities, and provide adequate support and training for work adaptation.
For those who have not entered the work force or are in supportive employment services, we provide a wide range of training and work venues for sheltered employment, allowing clients to work and learn at the same time. For those who cannot enter the sheltered employment program, we provide care services, with the primary objectives of assisting persons with disablities to achieve independent living or maintain an adequate quality of life. Work is the secondary objective.
Life's Resilience Becomes a Force for Business
Song-en fell into a coma in a serious car accident. Although he woke up a couple of months later, he struggled with language and mobility issues. It devastated him. After five years, Eden has assisted him to find a suitable job as a kitchen assistant, and he finally regained his confidence and vitality.