:::
Reconstructive Services
Revive the local industry and create employment opportunities
My life is just tranquil and content
With thoughts of crowds living in the mountain
Natural disaster cause instant ruin and death
Tiles and cracks are left unable to repair
Wandering mind will search for shelter
Service Origin
Eden Social Welfare Foundation goal is to service and care for underprivileged communities around the world, mastering and developing resources and links for these issues. Facing natural disaster in remote areas, Eden will enter the disaster area and evaluate the status and needs of the situation. With the enthusiasm and professionalism of the volunteer teams, they will help victims rebuild their homes and community together.
In addition to bearing the loss of loved one during a disaster, the pressure of reality soon becomes a burden to survivors. Eden not only assists by sending material supplies, but also provide after school activities for children who have been affected by natural disasters; establishing rehabilitation center for those in need; and help revitalize local industries by creating employment opportunities to actively help families out of poverty and hazardous situations.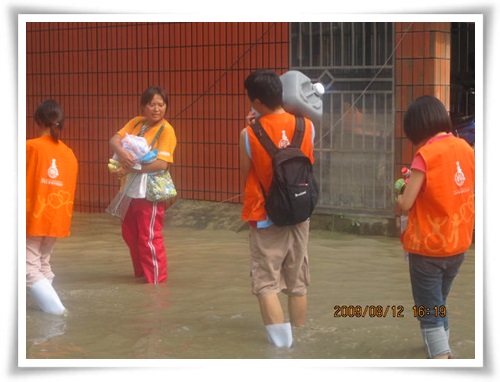 Service Content
Eden established the "Six Steps towards Recovery" to help people out of hazardous situation, like during the 921 Earthquake in 1999 and 2009 typhoons and other disastrous occurred. The first steps are to take care of the "individual security," ensuring "family reunification," and establish "village cohesiveness." After these steps we can then get together with the victims to discuss "reconstruction plans," and strive for "respect for support" from the Government and other relevant units. Finally assist victims with "life and vocational rehabilitation."
Our pervious overseas emergency assistance have included the 2001 earthquake in El Salvador, 2004 tsunami in South Asia, 2008 earthquake in Wenchuan, China, Haiti 2010, earthquake in Qinghai, China, typhoon in Vietnam, flooding in Pakistan, and the 2011 earthquake in Japan. Eden has reacted in the same in each disaster situation, with timely supplies and reconstruction force to help victims during these situations to deal with the after affects of the natural disaster.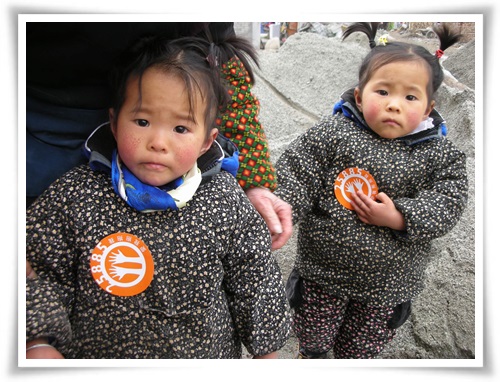 Eden will Stay with You All the Way
Mr. Ke drives a crane as a profession. His youngest child is a person with multiple disabilities, including visual impairment and learning disabilities. When a typhoon destroyed his home, it made matters worse for his children to learn.
With Eden's help, Mr. Ke was able to apply for a caretaker at his home. It was just the break he needed to brave the future.