:::
Employment Services
With your support, I am great!
Our "Service Program for Persons with Disabilities" not only helps persons with disabilities for living self-care ability and vocational rehabilitation, but also helps caregivers of double-aging families to get a respite service and reduce their burden and pressure. We also hope to help them get out of their homes, use their strengths and abilities, and make many first choices in life, so that they can participate in the community and integrate into society. We invite everyone to help them live independently and be themselves.
We invite you to support persons with disabilities, to give them the strength to make choices and be brave to take every step of life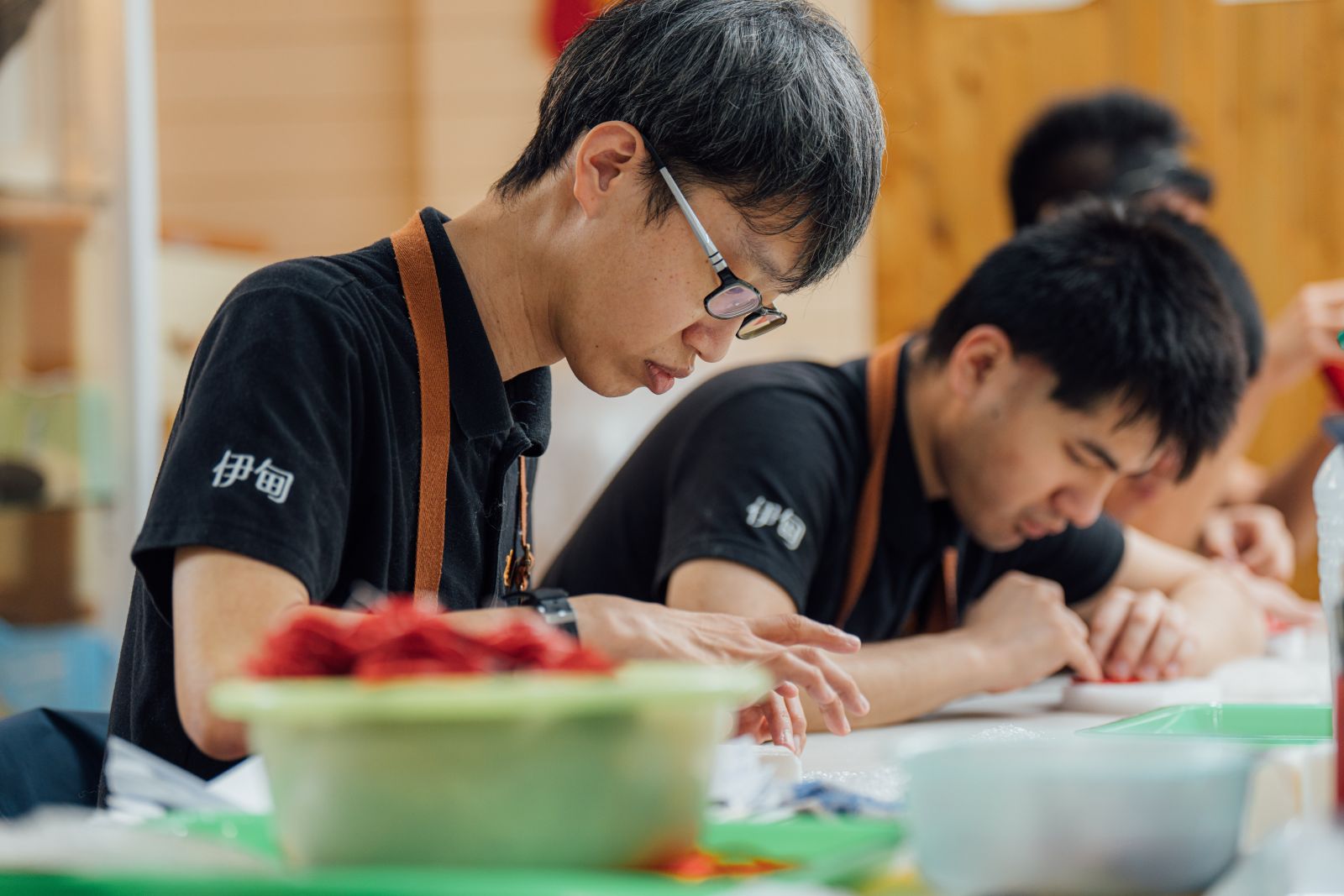 Hsiao-Yu is a sheltered employee who has been applying for jobs at the Little Lamb Sheltered Workplace since it opened in 2014. Because of atrophy of the calf muscles and intellectual disabilities, he was unable to stand or carry heavy objects for long periods of time, remember more than two tasks at a time, or run and jump like a normal child, and grew up in an environment of peer ridicule at school and family problems.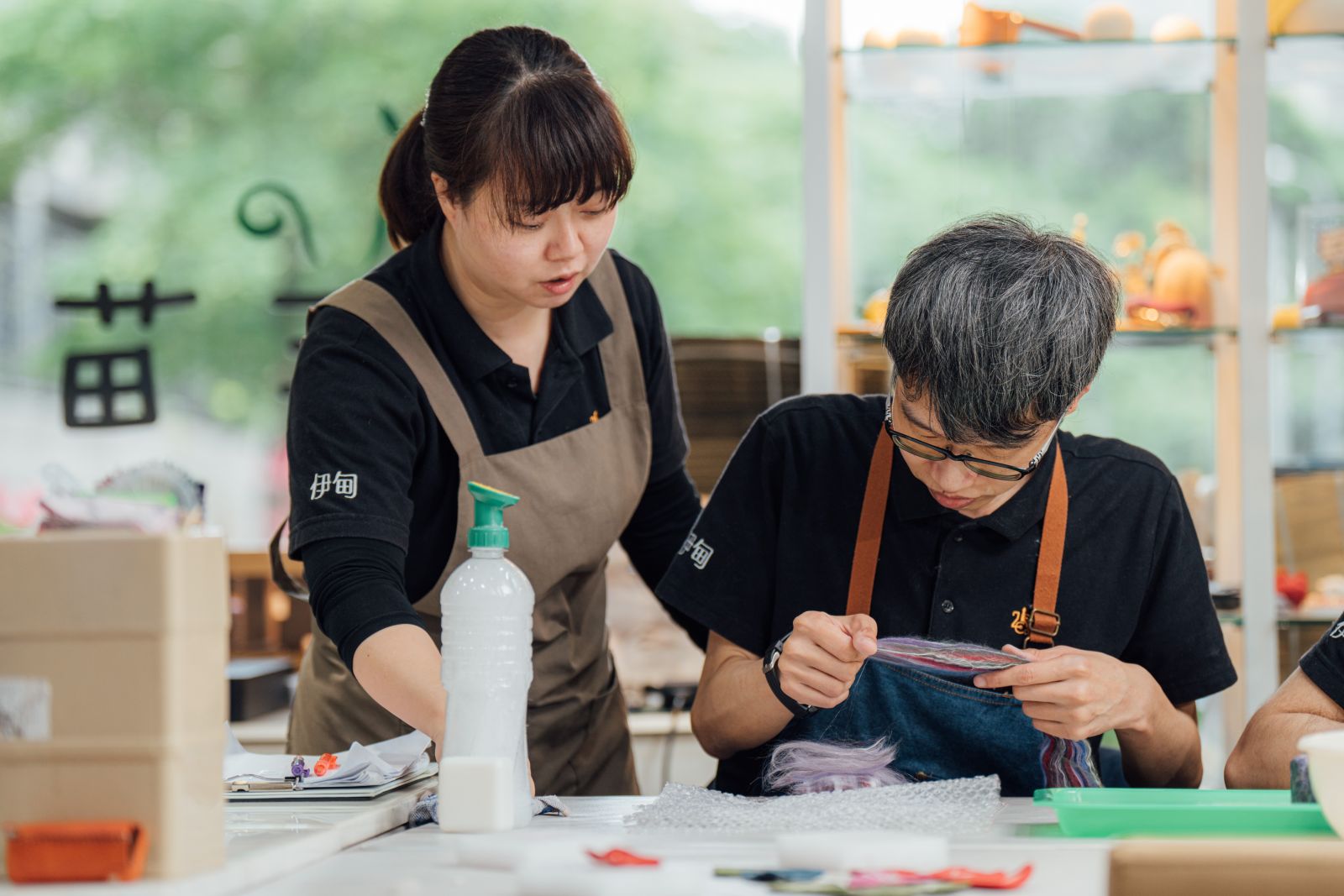 In order to ease the burden on his family and to share his mother's financial burden, Hsiao-Yu kept seeking job opportunities. He worked in car washing, housekeeping, barbecue catering, and a paper factory, but he left his job due to employer and colleagues' interactions, which left him with a serious blow to his ability. As soon as his mother learned that Eden Foundation was going to set up a sheltered workplace in Tamshui, she happily tracked the progress of the sheltered workplace and the application process every day. With the help of Eden Foundation and the vocational rehabilitation unit, Hsiao-Yu passed the pre-test and was able to secure a stable job in a sheltered workplace.
In a change from the previous type of work, the main occupation of the Little Lamb sheltered Workplace is wool felting, metal work, leather and other handicrafts. This made Hsiao-Yu feel stressed when he first learned about handicrafts, and his mother was worried that he would damage the expensive materials such as wool, metal and leather. Fortunately, the sheltered workplace considered the barriers of the sheltered employees when provide the vocational training service and established a set of applicable Standard of Procedure and job accommodation methods to gradually lead Hsiao-Yu into a stable employment status.
Hsiao-Yu is now the most experienced and stable employee of the Little Lamb sheltered Workplace and is also a supportive force in the workplace by helping his peers both in career work and routine life. When Little Lamb Sheltered Workplace is busy with business, Hsiao-Yu will share the main work loading from service staff in the production capacity resolution.
As time passed and Hsiao-Yu's mother was aging at the age of nearly 70, she was still working in the residential care service, and Hsiao-Yu began to worry about his mother's health problems from years of hard work. Whenever the job coach asked him why he wanted to make money, his answer was always - I want to help my mom share the household cost, she's old.
Employment Services
Employment services for persons with disabilities include general, supported and sheltered employment, and are designed for people aged 15 or older with disabilities certification who are capable of working independently and have the desire to work, and provide different services according to their needs, including counseling, matchmaking, vocational training, workplace adaptation, post-employment follow-up counseling, referral and so on relevant employment services to help persons with disabilities find jobs successfully.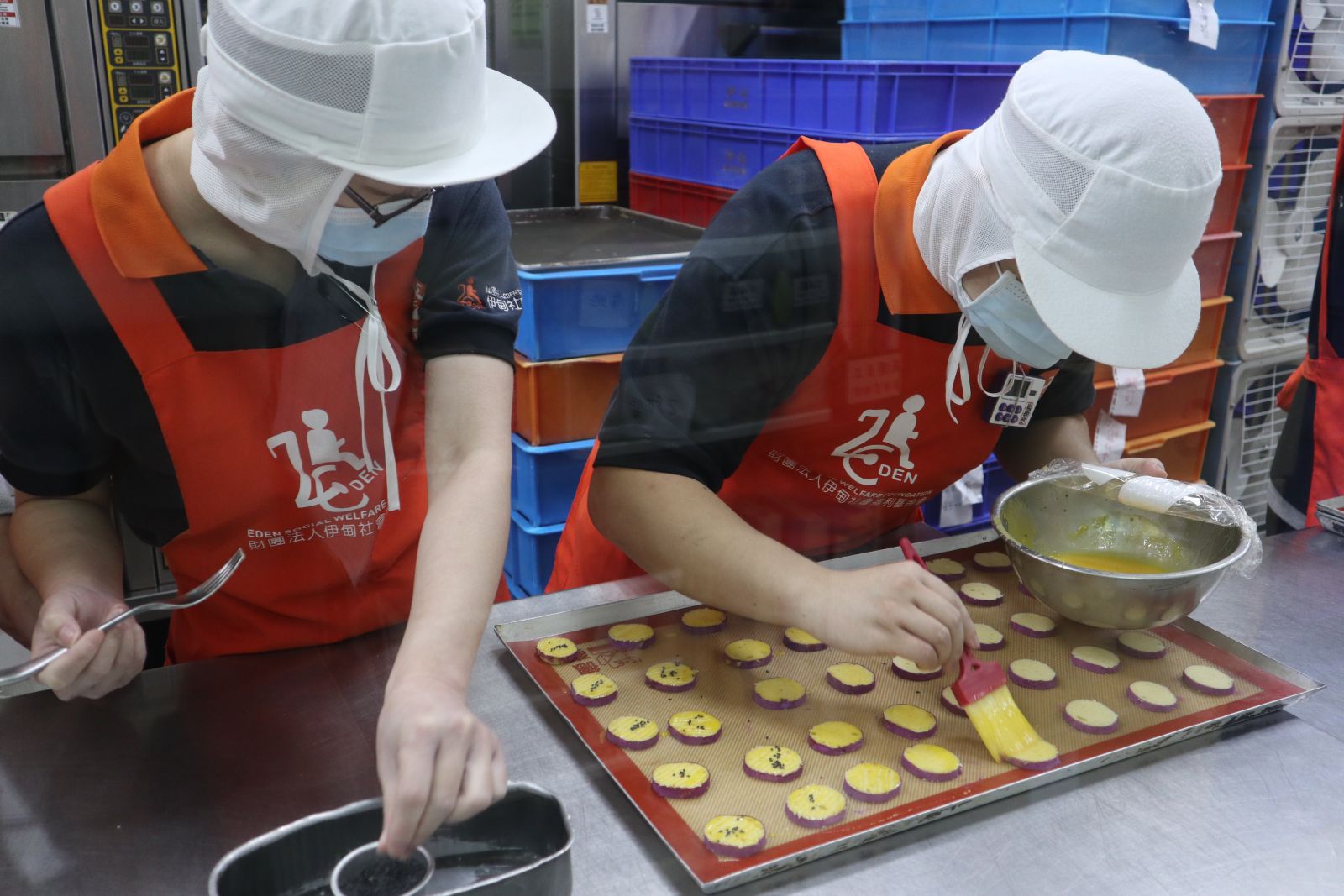 Among them, sheltered employment is to provide employment services for persons with disabilities who have the desire to work but are not capable of working, to create a suitable sheltered environment, to provide relative skills and social training, to develop the ability to adapt to the environment, to enhance their vocational ability, and to help them return to the job market.
Care Services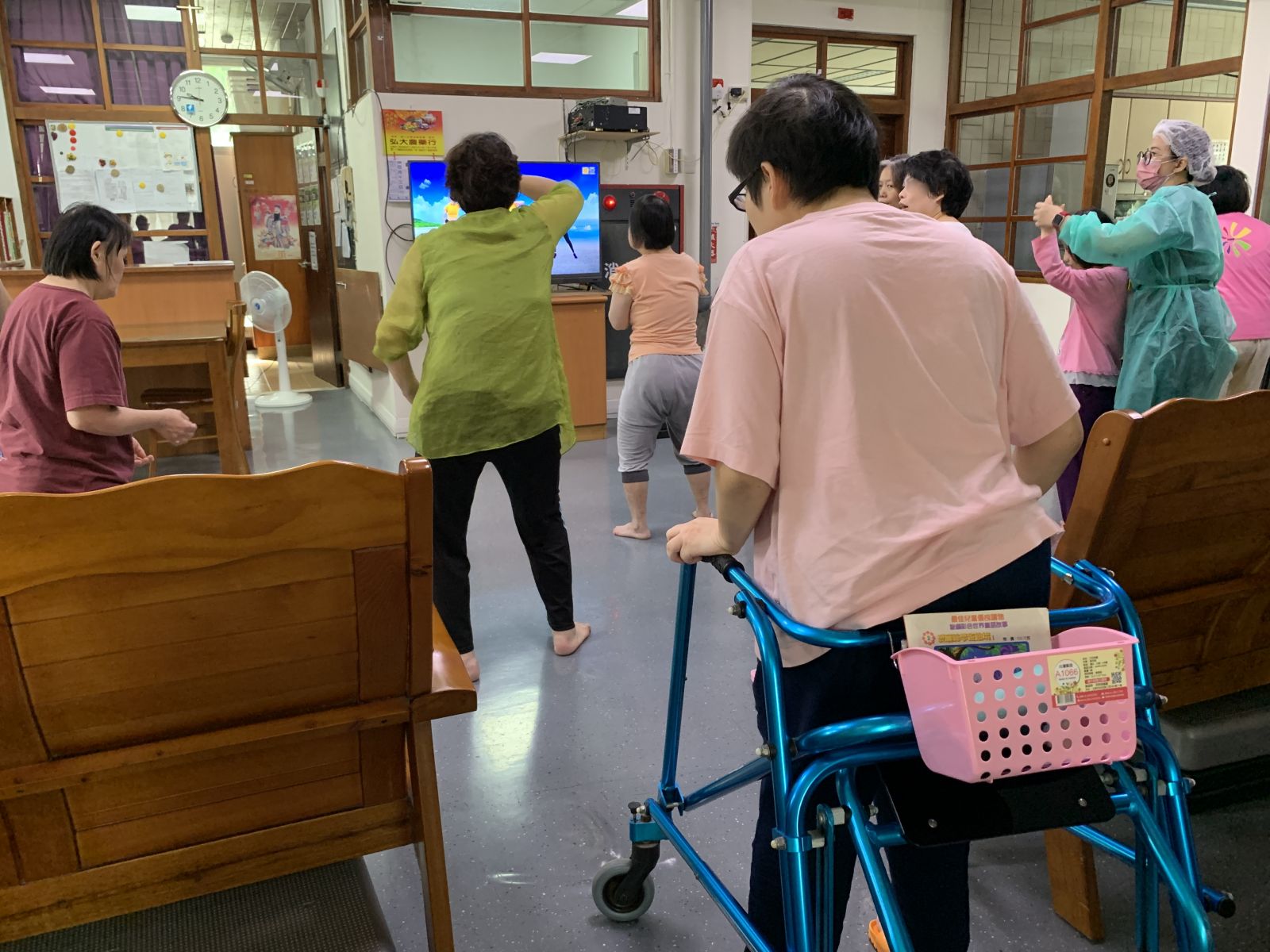 To provide care support for persons with disabilities in community-based or residential institution services, in addition to health care, live care and rehabilitation training, we also provide various courses to develop self-care skills, skills training and positive behavior support for persons with disabilities and their families to improve their quality of life.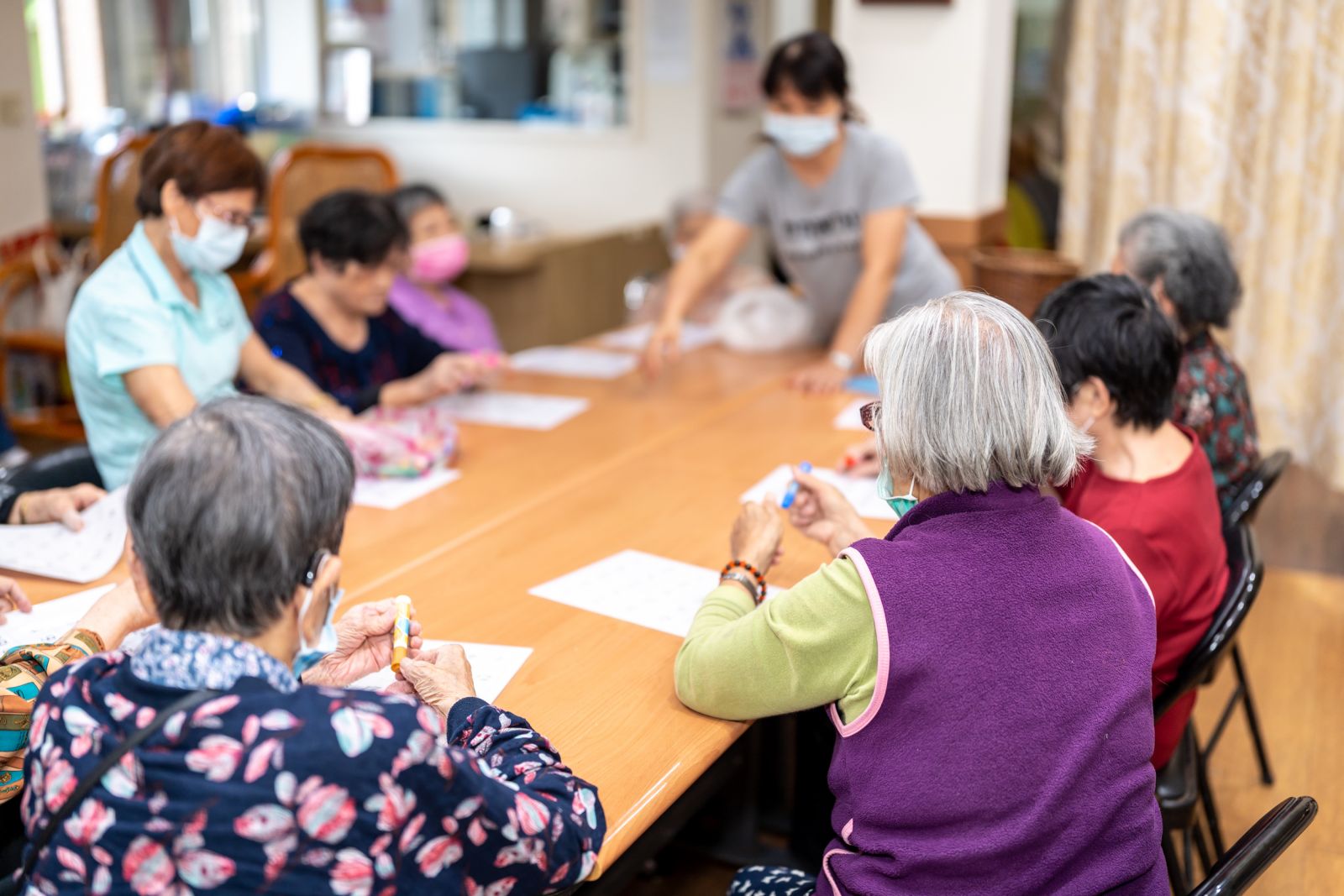 Eden invites you to support the "Services Program for Persons with Disabilities" to give them the strength to make choices and be brave to take every step of life.