Eden Foundation held a press conference on the transformation of the Love Inn which located Nanhai Road and Call for other more Volunteering hosts on 18th, April. Mr. Lun-Hsien Tung as the Executive Director of Eden, Ms. Ai-Lan Tsao as former Director of Social Bureau for Tainan City Government and Dr. Wei-Chung Chen attended the event and shared with us about the thoughts on the idea of releasing a room for free as the volunteering host. On the other hand, patient representative Pastor Wen-Chi Liu expressed his gratitude for the service of Love Inn through a video. The guests gathered at the first Love Inn of Eden, "Nanhai Inn", with a special meaning, hoping to call for people who have idle properties to join the ranks of volunteering hosts, so that the assets can be revitalized with love, and cancer patients can reduce their financial burden and receive treatment with peace of mind.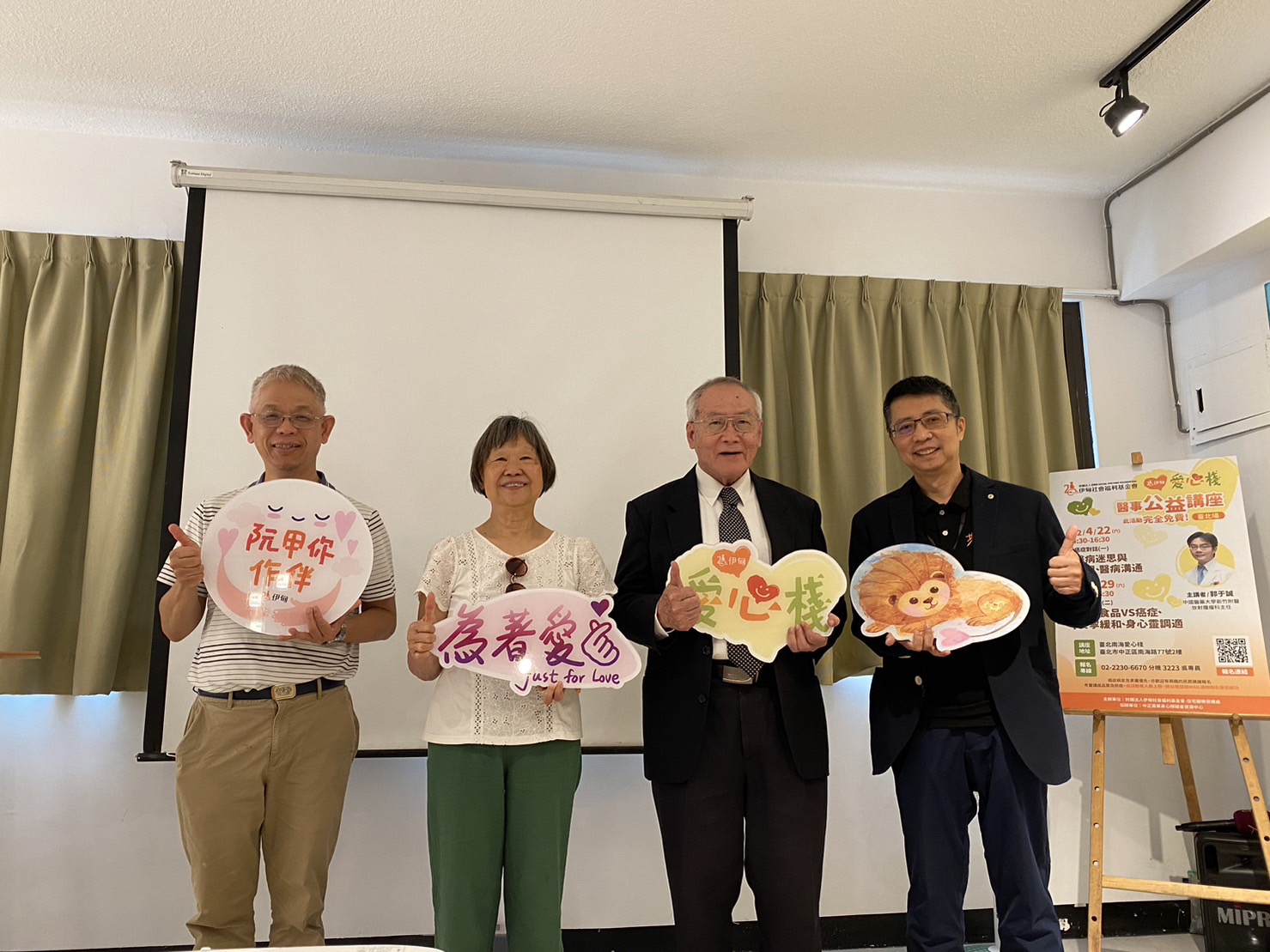 The guests asked the public to join the ranks of volunteering hosts to help persons who come from remote areas to receive medical treatment with peace of mind
Dr. Wei-Chung Chen, the volunteering host said that according to the Ministry of Health and Welfare's 2022-year statistics, there are about 930,000 people in Taiwan who have received certificates of major injuries and illnesses, and more than 430,000 of them need long-term cancer treatment; and the number of cancer patients is increasing every year. According to the 2020-year cancer registry report, on average, one person develops cancer every 4 minutes and 19 seconds in Taiwan, one second faster than the previous year. However, the uneven distribution of medical treatment across counties and cities, with sophisticated diagnostic and medical centers concentrated in top six cities in the western, has made traveling to and from distant places for medical treatment a common occurrence for many patients' families, and even forced them to give up treatment due to the heavy financial burden of travel.
According to Eden Foundation's Vice CEO, Mr. Mitch Tsao, in 2014, Eden started the free accommodation service for cancer patients who from remote areas by using the first house which located Nanhai Road, and since then, nearly 260 families who from remote area have been helped, saving more than ten million dollars in accommodation costs. Among the original four Love Inn sites, Taipei Nanhai Love Inn was damaged by a 6.0 magnitude earthquake more than three years ago, and had to suspend its accommodation service for safety reasons. The demand for accommodation on remote medical treatment is much higher than the amount of services Eden can currently provide, especially in the Greater Taipei area, where the demand for accommodation is high due to the many medical resources, but the vacancy rate of house is the lowest in Taiwan, and the rental market price is high, making it even more difficult for mobilize the volunteering hosts.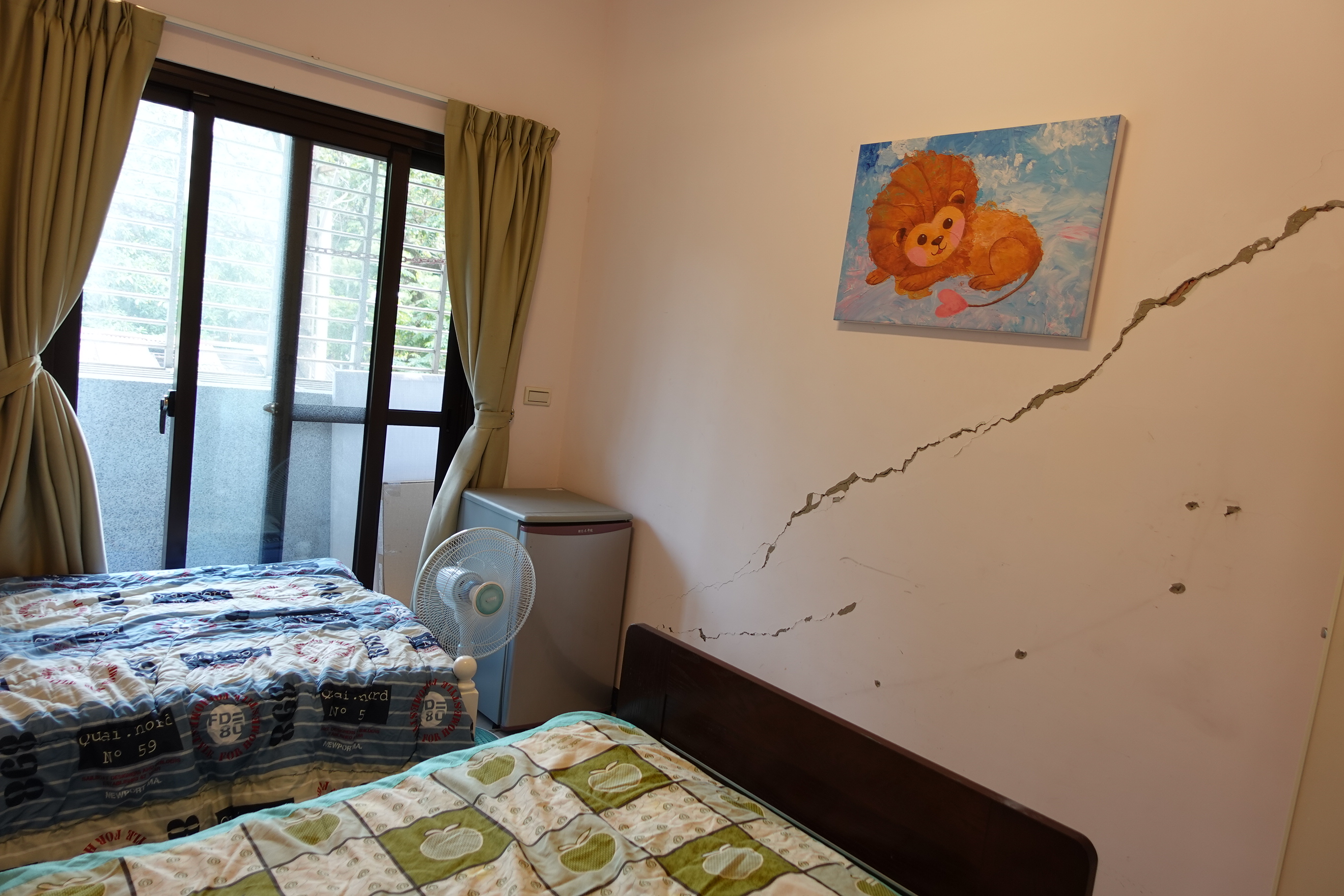 Nanhai Love Inn suspended its accommodation service due to the earthquake, and needs more volunteering hosts to join
Patient representative, Pastor Wen-Chi Liu, has a family of five living in Taitung, was found to have nasopharyngeal cancer in 2017 and went to Taipei Hutchinson Hospital for treatment due to insufficient local medical resources. The eight-hour round trip and the longer treatment required every so often, the difficulty in accommodation, the difficulty in adapting to life, and the financial pressure caused him to give up the treatment at once. Fortunately, Hutchinson Hospital was able to connect with the resources of Love Inn in time, and after the assessment, he was able to stay at the Danshui Love Inn, which was a great relief. "I really appreciate the selfless love of the volunteering host for giving us a home in Taipei and a chance try to receive further treatment for ourselves," Pastor Wen-Chi Liu said.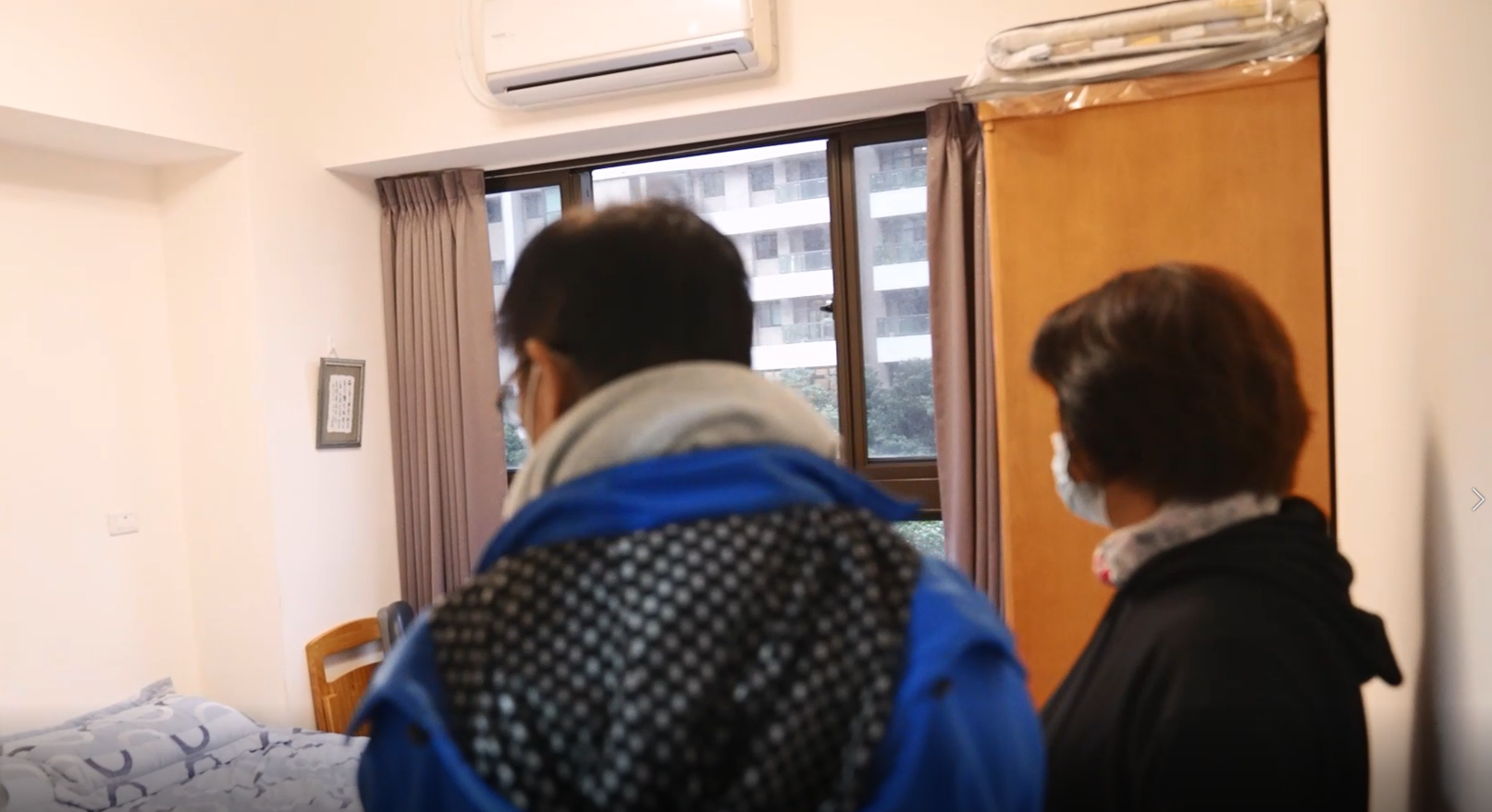 Pastor Wen-Chi Liu who lives in Taitung, thanked Eden provides the Love Inn service for saving him from heavy burden of traveling to and from distant places for medical treatment
Eden Love Inn currently has three sites to provide free accommodation services, located in Danshui District in New Taipei City, Shuang-Shi Road of North District in Taichung City and Yan-Cheng District in Kaohsiung City, with security and emergency notification systems in place,also the staff will make weekly phone calls to care about the accommodation situation. The Taipei Nanhai Love Inn will be transformed into a storytelling museum, and will hold many medical seminars and accessible hourse-repairing courses in the future. Information about the event will be posted on Eden's official website or by searching for "Eden Love Home Together 172+".
If you are interested in join the ranks of volunteering hosts and lend Eden the place of residence as the Love Inn service for free, please call +886-2-2230-6670 ext. 3211. In addition, the public is invited to visit Eden's official website to support the "Give Life A Hope, and Become the Companion"project, which supports families who seek medical treatment in remote areas and accompanies them on their journey. From now until July 17, donations of NTD$300 or NTD$500 or more per month will receive a Warm Lion cup coaster or cushion pillow.Please visit Eden's official website or by search for "Eden Love Home Together 172+".