The Eden Social Welfare Foundation collaborated with the University of Wollongong to hold the forum on Friday, November 11th, in the afternoon. This time, the forum is primarily concerned with the field of social work. It is critical for practitioners to understand how to assist service users in enhancing their self-constructed consciousness, prompt response to adverse effects and challenges from the external social context, and self-resilience rather than approaching issues from a medical model.
Response-based Practice is a new trend that, in comparison, represents the challenges that practitioners face right now in Taiwan. The issue that the forum exists to address is how to overcome and deal with it. The keynote speaker for this forum is Dr. Lynne Keevers, Associate Professor of School of Health and Society at the University of Wollongong. As the leader of the Taiwan study visit delegation in social work, she brought students and professors from the University of Wollongong to Taiwan for three days to visit the direct units of the Eden Social Welfare Foundation.
Photo: Dr. Lynne Keevers was presenting her keynote speech.
We are also honored to have Dr. Yi Yi Chen, Associate Professor of the Department of Social Work at National Taiwan University, as one of our speakers.
During the forum, Dr. Keevers led Ms. Nandini, a Lecturer in Social Work, through a practical exercise involving the practitioner and the service-user. On the other hand, Dr. Yi Yi Chen collaborated with Dr. Wen Ju Chen, Assistant Professor of Social Work at National Taipei University, and Ms. Samantha Clarke, Researcher of the Safety and Health after Arrival Research Project at the University of Wollongong, to obtain feedback for each condition in order to determine the best way to solve the problem.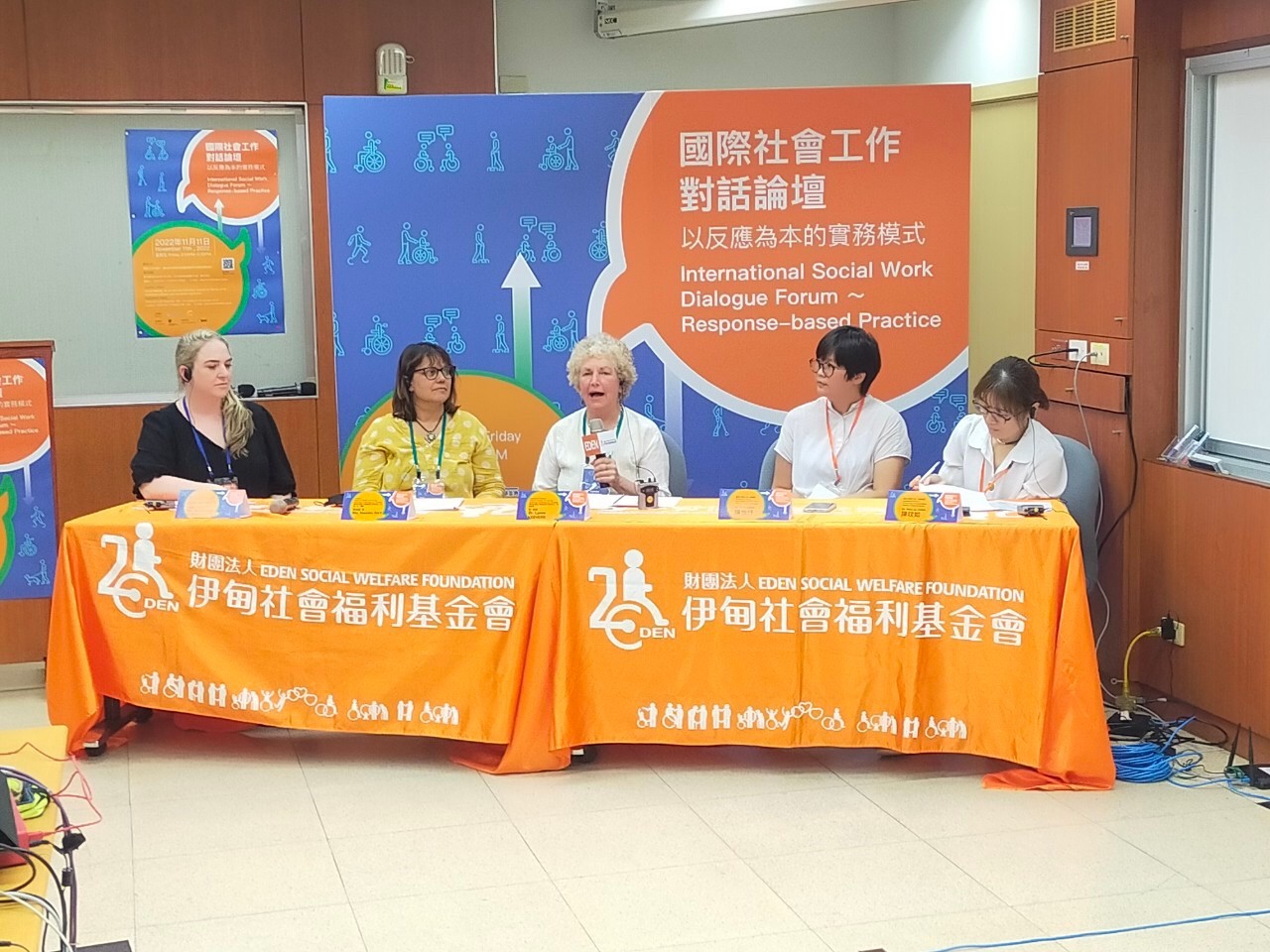 Photo: The process of the practical exercise.
The forum concluded successfully and completely. A large number of people expressed their opinions and asked questions. Furthermore, some people believe that the forum serves as a good reminder to help us examine the practices and power dynamics between service users and themselves, which is very beneficial.Eden sincerely hopes that more opportunities for international professional exchange will become available in the future. As a result, we can improve the quality of direct services while also working together to make the world more equal and inclusive!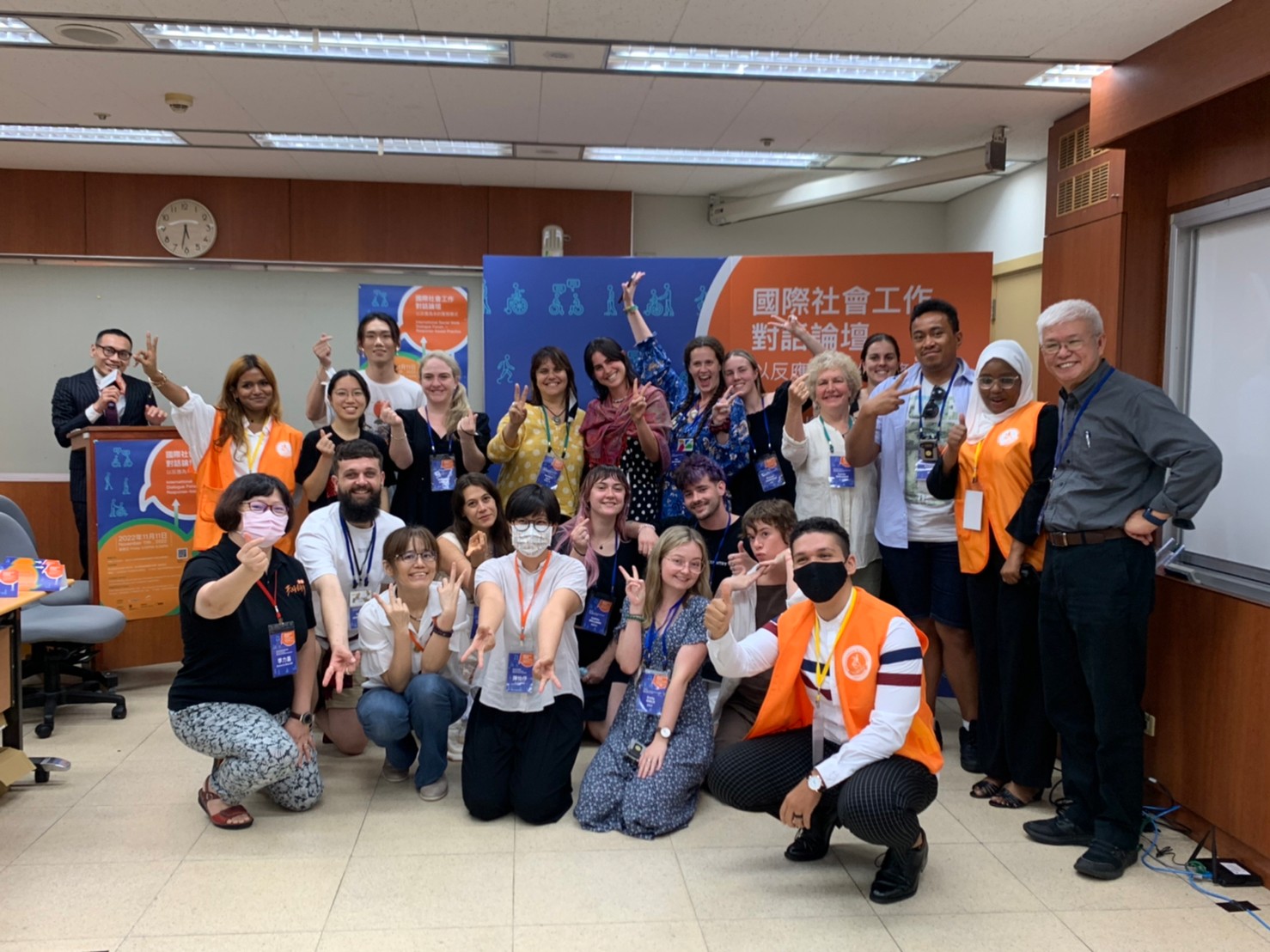 Photo: Group Photo