Translator: Kelly
Imagine if you lived this kind of life. Every morning, you carry a physical disabled child on your back to school. Once you get to school, you stay with the child, whom you feed and accompany to the toilet. After school is over, you carry the child on your back to the clinic furthering for the acupuncture therapy. On top of all these things, you also need to take care of other young children in your family… For over 20 years, this is what Shouran's mother did day after day, rain or shine.




Going back to the old days when Shouran's mother rushed back and forth among 3 places, home, school and the clinic, she had never felt bitter. She felt sorry for Shouran instead. Shouran is the first child in the family. After she was born, she had to undergo 3 blood exchange transfusions because of a dangerously high icterus index. At that time, Shouran's mother had no other consideration but to save Shouran's life. Finally, Shouran's life was saved, but she had to live with severe cerebral palsy for the rest of her life.

Because cerebral palsy causes poor physical coordination, Shouran couldn't control her movement.
It was not easy for her to learn how to walk. However, Shouran's mother always accompanied her on her training. "I said commands such as "left up" and "right down" and asked her to do the actions. It would help her improve her physical coordination." By the time Shouran enrolled in a high school of special education, she was able to go up and go down the stairs.

After Shouran graduated from high school, Shouran's mother started to worry again. "I have to work to make a living, for my other children also need to go to school. Therefore, I must find a steady place for Shouran to stay and live with a set schedule." At the time, Shouran's teacher provided her some information about Education and Nursing Institutes. And Yilan Education and Nursing Institute (Y.E.N.I ) was among one of the choices.

When Shouran just moved into Y.E.N.I., she was unable to cope with many things independently. She was always looking for her mother. A social worker of Y.E.N.I., Li Yu-Wei, recalls that Shouran was very close to and heavily relied on her mother. Sometimes, Shouran's mother brought her home for a few days. When the day of returning to Y.E.N.I, Shouran would beg with tears to stay home.

In a blink of an eye, 14 years had passed since Shouran first lived in Y.E.N.I. She is 35 years old and has a new life there. Y.E.N.I opened an art creation class for people with cerebral palsy. Teachers have taught Shouran to use her toes to dip her paintbrush in watercolor paints. Unexpectedly, painting has become Shouran's great interest and a way to release her emotions.

In recent years, Shouran has shown an interest in a competition called BOCCIA designed for people with severe physical disabilities affecting motor skills. Players must throw out balls using a great degree of physical coordination. This game can effectively improve physical coordination of players.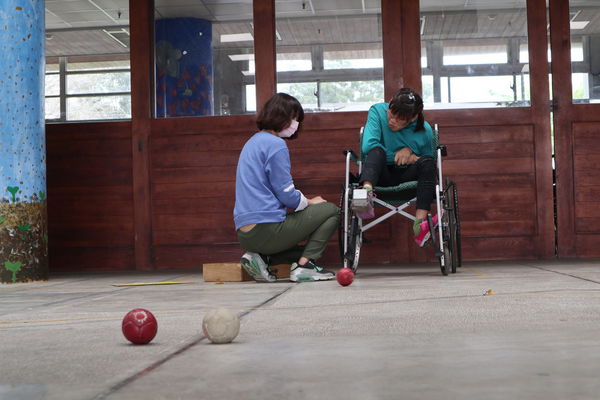 "After moving into Y.E.N.I., Shouran has gradually found her life goal," Shouran's mother said with gratification. Shouran's mother was going to plan to take Shouran home and take care of her by herself. However, since her other children have their own families under the same roof, she has finally changed her mind.

"I am really touched by their diligence in taking care of Shouran. I am certain that Shouran will have
a great life here." As Shouran's mother gets older and older, she feels that life is uncertain. No one knows what will happen next. Therefore, she seizes every chance to spend time together with her children.
She would like to check the bus route and schedule from Keelung to Y.E.N.I. "I can take a bus to Y.E.N.I. to see Shouran when I must go visit her by myself," Shouran's mother spoke with a smile.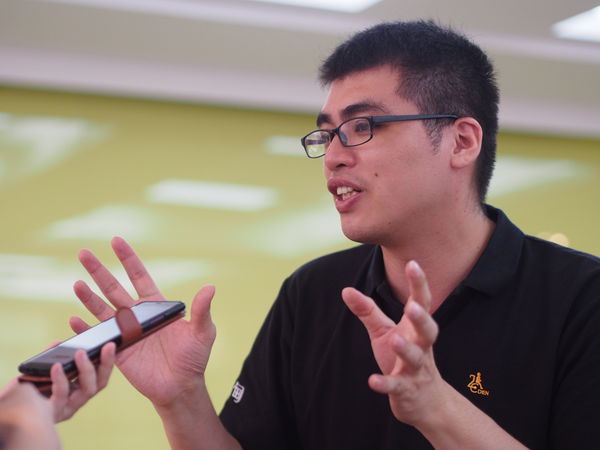 Ability has its limitations, but a mother's love is limitless. Shouran's mother has found a permanent home for Shouran, a heaven where her daughter can learn things happily and have a steady life.