Are you tired? A child's safety is a parent's greatest wish, but most parents are helpless and isolated when their children encounter developmental difficulties. To call on the public to give strong support to families with early treatment, the Eden Foundation announced today that earlier this year, in collaboration with the INSIGHTXPLORER LIMITED, a survey was conducted on the current situation for caregivers of child aged 0-6 years old, and it was found that more than 60% of parents have had the experience of having no one to help them when their children are sick or have unexpected events.As many as 80% of parents have faced the dilemma of not being able to take care of both work, family and children.
According to Mr. Ben Lin, Vice CEO of Eden Foundation, the survey shows that "communication" and "companionship" are important to parents in parenting, with more than 90% (98.8%) of parents saying they are willing to discuss problems with their children and listen to the difficulties their children encounter. However, only 60% (63.1%) of parents are satisfied with the quality of their current companionship. Nearly 80% (78.4%) of parents spend less than four hours a day with their children. These statistics show that most families feel that they don't have enough time to raise their children in the face of life's pressures.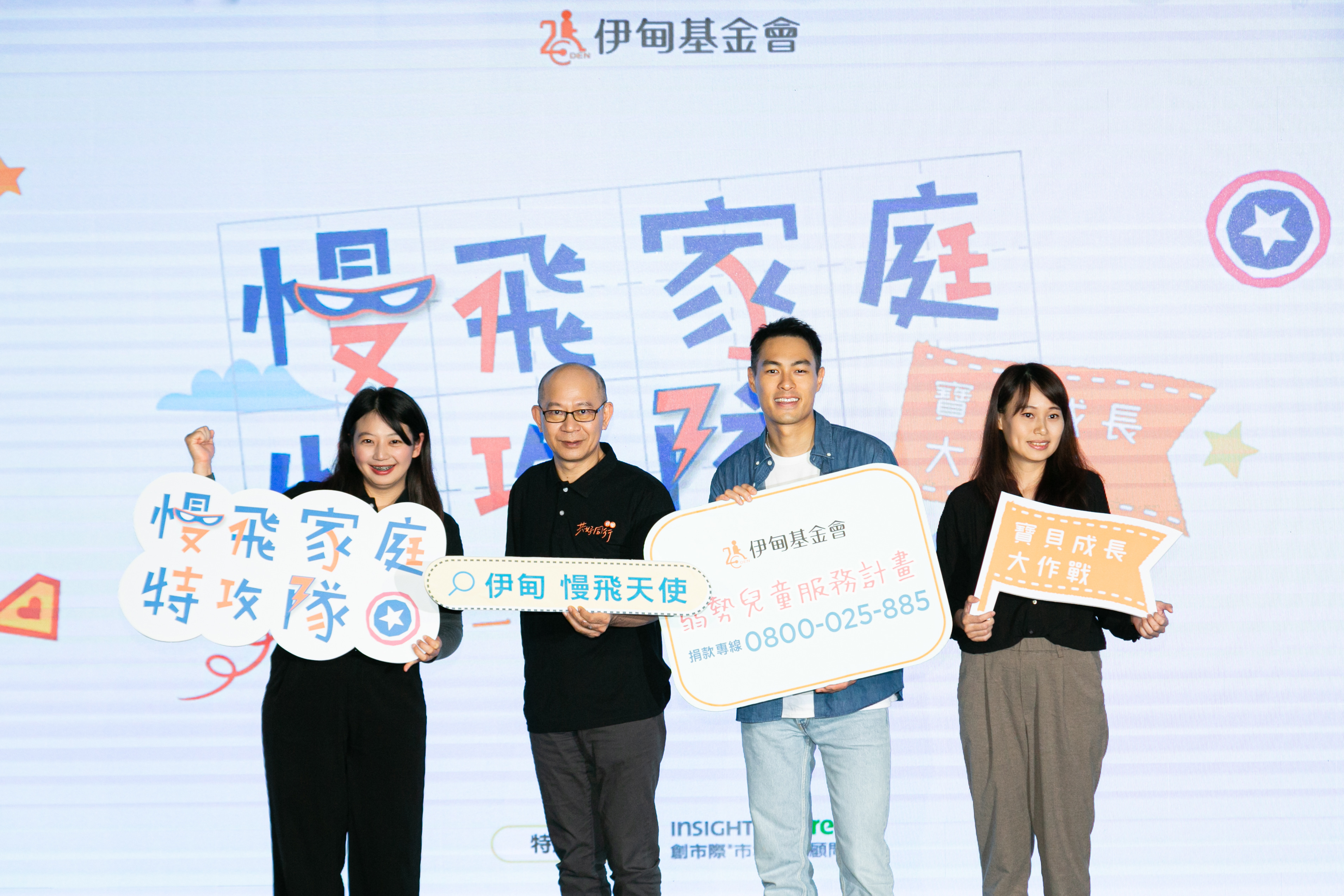 Photo: Eden held a press conference and teamed up with Captain Charity, Tony Yang to call for public response and become a strong supporter of slow-flying families.
Ben said, "The dilemma of burning many candles is even more obvious for families with early treatment." In Eden's service experience, many families are overwhelmed when their children's growth is delayed. When coupled with the social environment, family structure and financial pressures, making the whole family speed up the disorder and be on the verge of collapse. Therefore, Eden Early Intervention Service is like a consultant for the Guardians of Slow-Flying Family, arranging therapy sessions for children with the family at the core. Through parent-child activities, parenting seminars and regular therapy meetings, we help parents to build up the five practical skills in parenting, including "communication", "learning", "self-confidence", "decision-making" and "influence", this will enable parents to better understand their children's needs and to actively and confidently accompany their children to cross the growth barriers and reduce the stress of caregiving.
At the Eden press conference for the launch of the "Guardians of the slow-flying families, Battle on the baby growth" and the "survey on the current state of child care" on 7th, March, the well-known Actor Mr. Tony Yang, who was invited to be the Captain Charity, brought along Slow-Flying Angel Hsiao Shan and Hsiao Shan's mother to gather five super powers to assemble the incredible team for the guardians, calling on the public to take action to support and accompany slow-flying families to unlock the task of growing their children with developmental delays.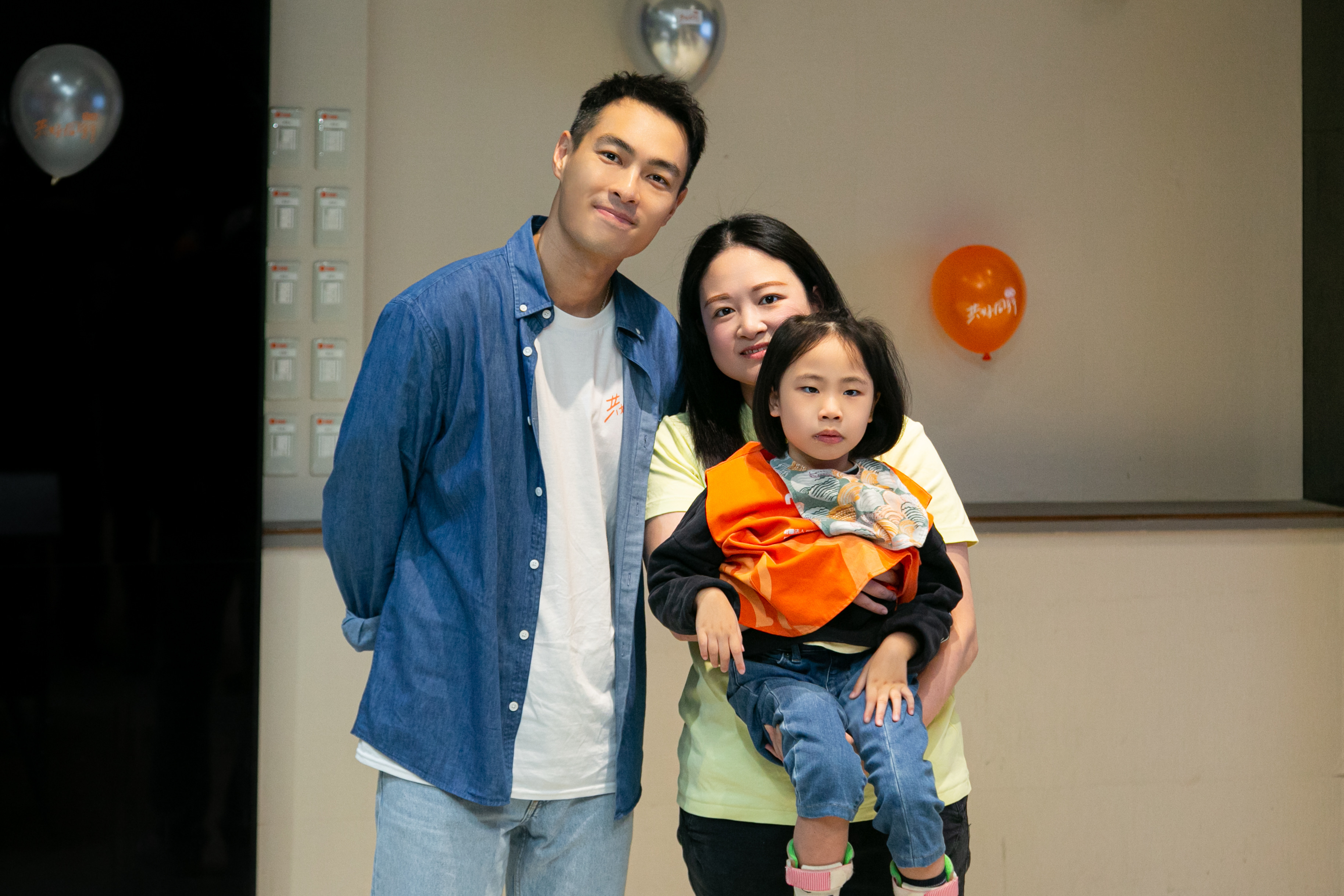 Photo: Captain Charity, Tony Yang encourages Eden slow-flying angel, Hsiao Shan and her mother, hopes to give more support to the slow flying families.
Hsiao Shan is a Five-and-a-half-year-old girl who suffering from rare disease of Rett Syndrome which makes her autonomous capability is weak then requires other people support to walk. Although it was hard for Hsiao Shan's mother to accept at first, her felt that she had to be strong when she saw Hsiao Shan's smile. So, she took her child to all the hospitals, applied for certificates of disability and rare diseases, and tried to find resources. But the pressure and exhaustion that swept over her, made her mother's body and mind increasingly overwhelmed.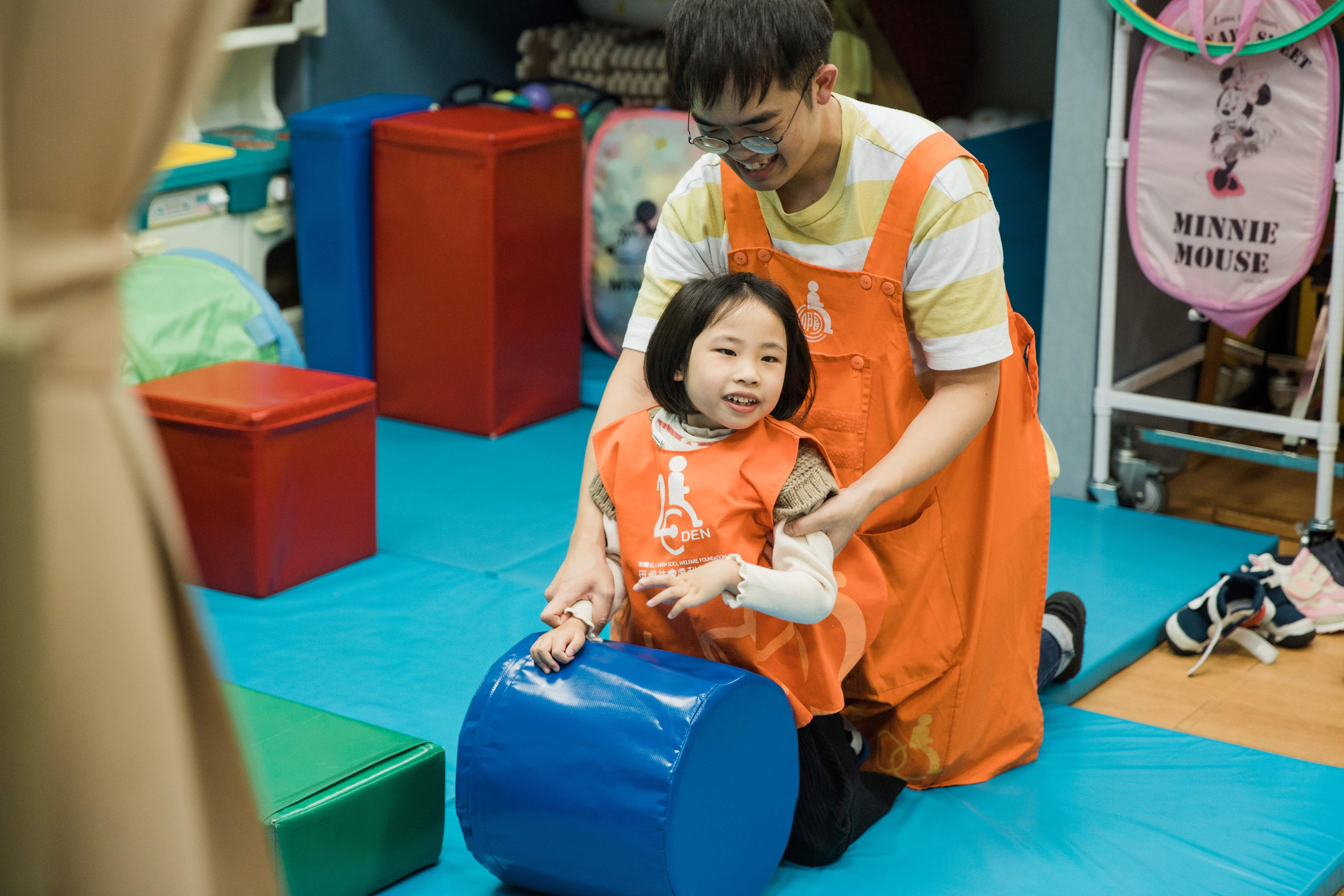 Photo: After two and a half years of early treatment, Hsiao Shan can now interact happily with others and has improved her self-care skills.
Hsiao Shan's mother was really tired of running around by her own self, but after bringing her child to our Taipei Early Intervention Service Center, she had a change of heart. In the two-and-a-half year early intervention daycare class, the educare givers accompanied Hsiao Shan to do walking exercises every day and arranged fun activities to stimulate her learning. In addition, Eden accompanied her mother out of her worries, and the social worker and the educare giver often understands the difficulties she encounters in caring for her child and giving her advice also tips on how to communicate with her child, when she came to the center dropping off or picking up her child.As well as helping to match the resources of the rare disease clinic and related associations, so that Hsiao Shan's mother could have in-depth exchanges with specialists and other rare disease parents. She is now a positive and motivated mother who often brings Hsiao Shan to various parent-child activities, hoping to create wonderful memories together on her child's learning journey.
In the 40 years since its establishment, Eden has helped more than 20,000 children with developmental delays and their families each year. We encourage slow-flying families to come forward and hope the public to give friendly treatment and action response to support Eden's "Services Programs for Underprivileged Children", or contact the donation hotline 0800-025-885. Guarding a family by accompanying a child with love.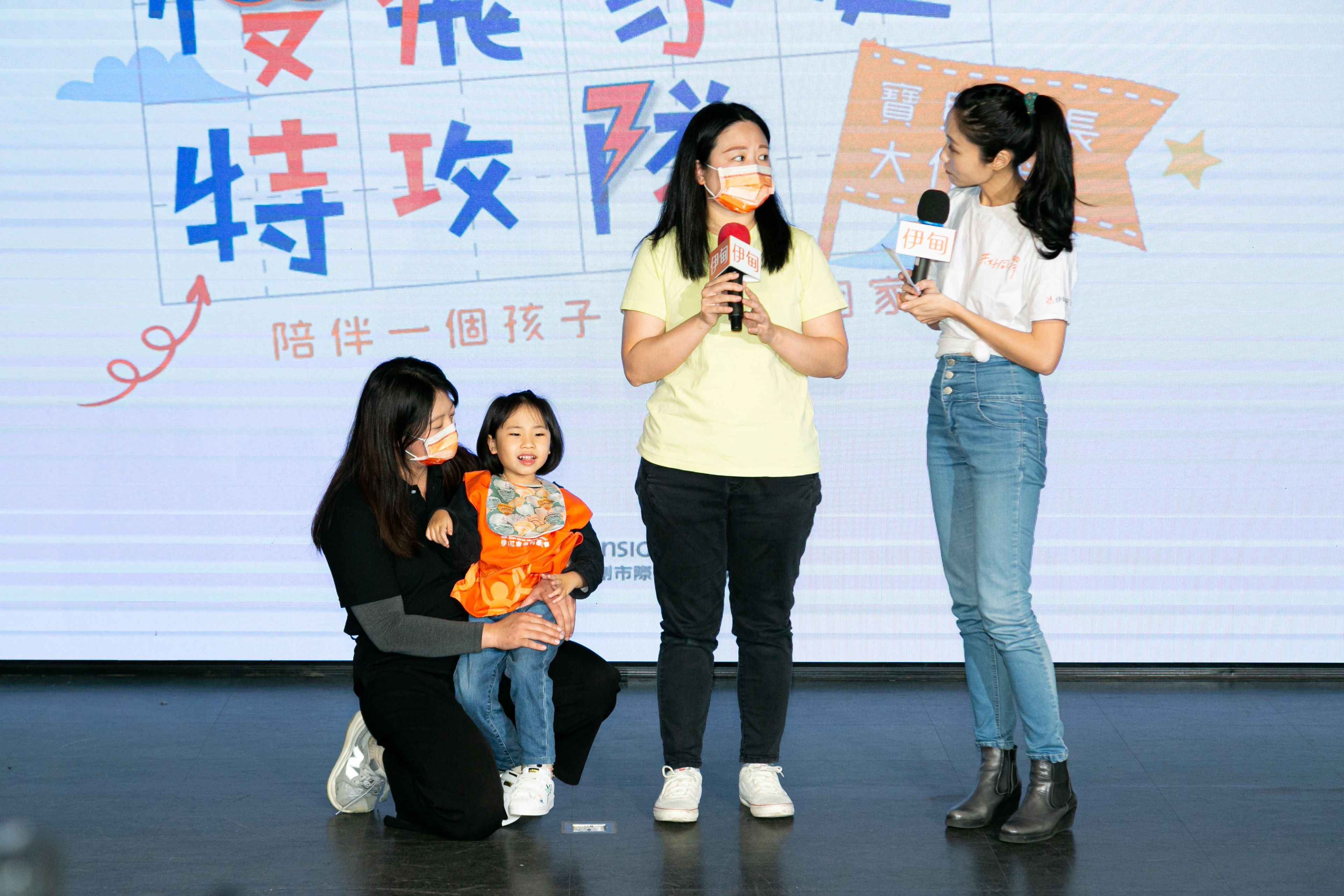 Photo: Eden slow-flying angel Hsiao Shan and her mother on the stage, and Xiao Shan's mother shared her heartfelt experience also journey of her child receiving early treatment.