"Many toys and picture books, even have the bouncing bed!" On the 13th of Feb., it's the anniversary of Fengshan Child Development Community Service Center which located in the Woman, Children and Youth Center, Social Affaire Bureau of Kaohsiung City Government. The community units such as Fengshan Social Welfare Center, Fengshan Wujia Social Welfare Center and Fengshan Guangfu Infant Daycare Center were invited to participate in the achievement exhibition of the community service center together with the community people and young children.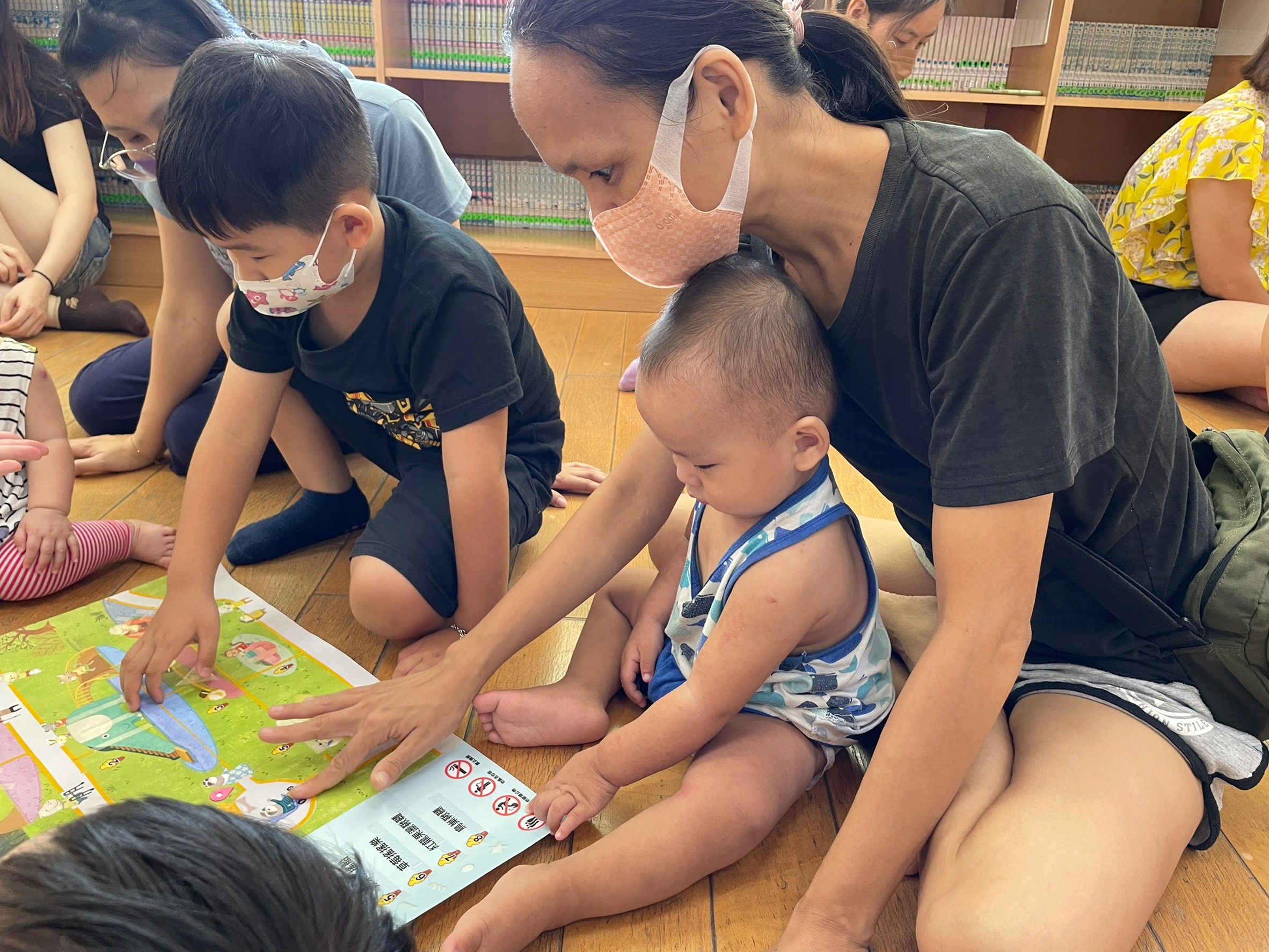 Photo: Fengshan has a new choice for parents, toys to borrow with
Fengshan Child Development Community Service Center is entrusted by the Social Bureau of Kaohsiung City Government and operated by Eden Social Welfare Foundation, providing parenting consultation and seminars, developing community-based services and early intervention hourly services. The center also provides a wealth of toys to enhance the development of children, so that children at every stage of development can receive age-appropriate stimulation and have a safe and comfortable play space.
The event opened with a rhythm performance by the slow-flying Angels from the hourly class, followed by a video recording of the learning of the children at the center. For example, 5-year-old En-Chi, who was referred by the social worker to Fengshan Community Service Center which nearer her home, has made significant progress in cognition and expression through the early intervention hourly service. The mother is now able to enjoy parent-child time more and the child is smiling more, instead of only focusing on the child's capacities as in the beginning.
Photo: Eden invited the community units to participate in our anniversary event.
The director of Fengshan Early Intervention Service Center, Mr. Cheng-Chieh Wang, said that Fengshan Child Development Community Services Center is working towards the goal of "community-based", hoping to serve more parent-child families, not only planning parent-child outings, but also going to community centers, churches and other spaces to conduct parenting classes. In 2022, we connected 12 units to hosted total of 22 family support and parent-child activities, providing service for about 600 people and serving 30 families with early intervention services each week.
Photo: There are a wealths of toys and educational games to enhance the development of children.
The service hours of the Fengshan Child Development Community Service Center are 08:00 am to 17:00 pm, from Monday to Friday, and Monday morning is open for preschool children who under 6 years old and their caregivers to use the play space, educational games and children's picture books, etc. If you would like to know more about the service or volunteering, please refer to Fengshan Child Center fan page, call +886-7-719-8578 or visit us at Room 101, No. 120, Sec. 2, Guangfu Road, Fengshan District, Kaohsiung City.