In 40 years, a seed can grow into a tree that reaches the sky. In 40 years, a child can become a mature adult full of knowledge and experience. In 40 years, a startup can also become a social welfare foundation that serves thousands of communities.
40 years ago, Eden Social Welfare Foundation was just established still in its early stages. After 40 years, it has become a partner for countless underprivileged families. There is no doubt that Eden has been able to support people with disabilities along the way without charity partners, public welfare partners along the way to serve people with disabilities. Since the establishment of the Cathay Charity Foundation in 1980, they have been actively seeking partnerships through all kinds of events and communications, as well as adjusting their services according to the needs of society, hoping to create influences and values for the sake of the common good.
Since 2005, Cathay has been paying attention to new immigrants. As they held classes related to parent-child relationships, they observed that children of immigrants often encounter a gap in learning because of their immigrant parents' lack of knowledge in Taiwanese culture and educational systems. Therefore, they tried to connect with campus resources for remedial teaching and transitional bridging education programs. At the same time, Cathay also found that due to common stereotypes, many second-generation new immigrants may face uncertainties in their backgrounds when they enter school. Cathay has then come up with the solutions of focusing on these generations' advantages, advocating through international conferences, and partnering with the industry, official, and academic institutes to create new educational programs for immigrants and their children.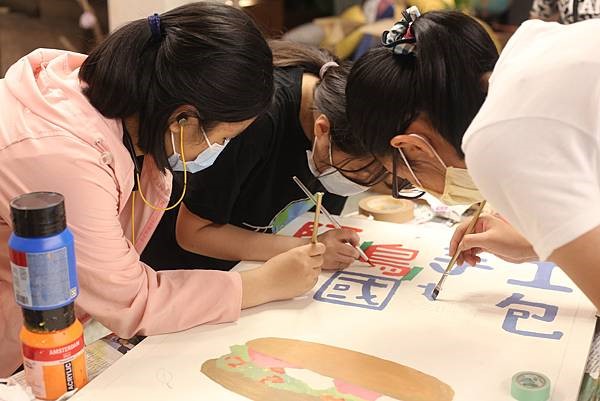 Photo: Eden leadership empowerment program for second-generation new immigrants.
At that time, remedial teaching was the most common service for second-generation new immigrants. However, both Cathay and Eden believed that remedial teaching could only be a temporary solution. Great minds think alike, and with this kind of consensus, Cathay and Eden decided to work together to design empowerment programs that catch up with the trends for the next generation. With the nourishment from Cathay and the professional care from Eden, grown-up second-generation new immigrants have already started to apply what they have learned in giving back to the community. The fruitful results have truly made the devoted efforts unforgettable.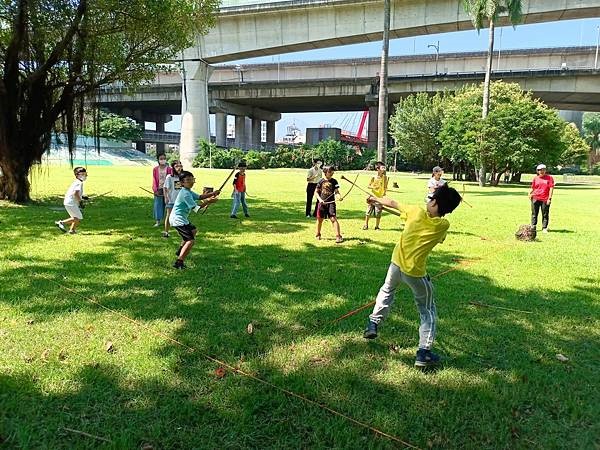 Photo: Eden "Youth Adventure and Exploration" empowerment program for second-generation new immigrants.
Nurture the Young, Care for the Old
Taiwan is the country with the fastest population aging rate. With this speed of aging, "aging lonely" seems to have become a common phenomenon in society. Lacking care from family members and friends, many elderlies have also lost their motivation to connect with others. This can not only lead to degeneration in their body functions but also cause depression.
In addition to caring the next generation, Cathay has tried hard to encourage the elderly to reconnect with their communities by cooperating with community care centers and long-term care organizations to develop four "Happy Farms" in the North, Central, South and East to meet the needs of barrier-free seniors. With the support of the care providers and the Cathay volunteers, the elderly could get the opportunity to move their muscles by taking care of vegetable gardens. What they harvest could become their community lunch, and even be delivered to social welfare groups or schools nearby.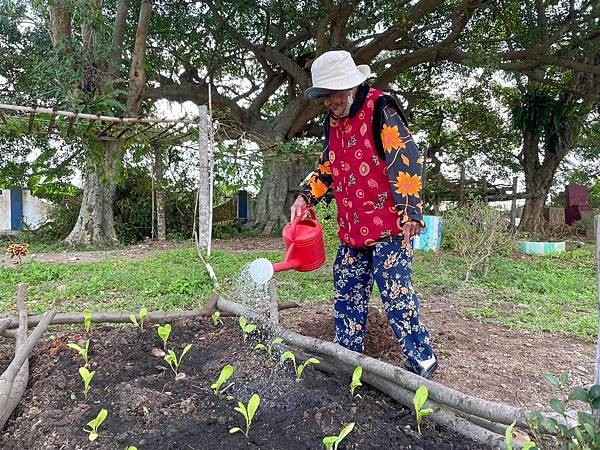 Phto : The elderly in Taitung grows organic vegetables in Eden Chengbin Farm.
Going Forward with Public Welfare Partners
In recent years, due to global warming, the pandemic, and wars, severe environmental change has caused great impacts on all aspects of human life. Cathay, as a corporate foundation, has the advantage of having direct support from the company. Nevertheless, when facing problems in society, a partnership with professional public welfare foundations is still necessary. This would allow both sides to combine their strengths and thus increase the effectiveness of charity in all communities in need.

This May (2022), when the COVID-19 positive rate continued to rise in Taiwan, many hospitals faced insufficient capacity and frontline medical workers strived to provide care day and night. To express thankfulness for their selfless dedication, Cathay launched an action for caring healthcare workers by donating pandemic-prevention supplies, hoping to give these frontline professionals the greatest support and appreciation.

The immense changes in the environment have brought lots of uncertainty to our lives. However, what remains undoubtable is how Cathay will keep devoting itself and continue to work with Eden and other partners to promote public welfare acts for the common good, just as in the past 40 years. With this, the influences of public welfare would be able to be expanded far and wide.