When I look back to my late 20s, as a young woman graduated from college and looking forward to work, I worried most is 'the fear' that I experienced, which would hold me back.
當我回想自己20多歲時,作為一個年輕的女性,從大學畢業並期待著就業,我最擔心的是我所經歷的「恐懼」將阻礙我。
The young woman with a physical disability, among others, may worry if the workplace and restroom will be accessible to her. The taxi fare would cost high price because the public transportation is inconvenient to her. The young deaf man may worry that a potential employer may refuse to hire him with discrimination even though he is eligible. A young visually impaired woman may worry about that her employer may refuse to avail her of assistive technologies to support her to work on an equal basis as others.
肢體障礙的年輕女性,會擔心工作場所和廁所對她是否是無障礙的。由於大眾交通不方便,她每天搭乘計程車的費用可能會很高。年輕的聽障人士可能會擔心,即使他符合條件,潛在的雇主可能會歧視性地拒絕雇用他。視覺障礙的年輕女性可能會擔心,她的雇主可能會拒絕提供支持她與其他人平等工作的輔助技術。
What may have changed for all of these young persons with disabilities to fully enjoy their right to work and employment? What might we want to change still? What does inclusion would be presented in the workplace?
為了讓所有這些年輕的身心障礙者充分享受工作和就業的權利,可能已經改變了什麼?我們可能還想改變什麼?在工作場所中的包容會怎麼呈現?
For me, inclusion is like community. Those who have supported me, not only to actualize my potential, but to work together with other colleagues to realize our work vision. It has meant employers and team leaders should care, be kind, and empathetic to others. What they ask, 'how can we support you to achieve that which we all envision?'
對我來說,包容性就像是社區。所有那些支持我的人,不僅是為了發揮我的潛力,也是為了與其他工作同事一起實現我們的工作願景。這意味著雇主和團隊領導會關心人、善待人且具有同理心。他們問的是:「我們如何支持你實現我們共同的願景?」
Let us join a growing community of activists with disabilities who are demonstrating the positive impact of inclusion in the workplace. Let us inspire each other to be more inclusive.
讓我們加入一個由身心障礙社運人士組成的日益茁壯的社區,他們正展現包容性在工作場所中的正面影響。讓我們互相激勵,變得更具包容性。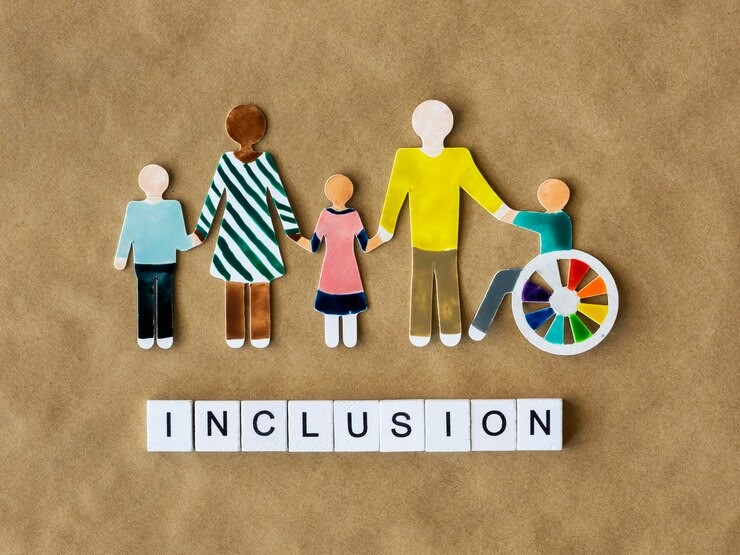 Photo:Multi-ethnic and different people community inclusion concept
不同種族和人的社區包容概念
Citation:
What inclusion looks like
https://www.internationaldisabilityalliance.org/blog/what-inclusion-looks
Photo Credit:
Freepik
https://www.freepik.com/premium-photo/multi-ethnic-different-people-community-inclusion-concept_10419045.htm