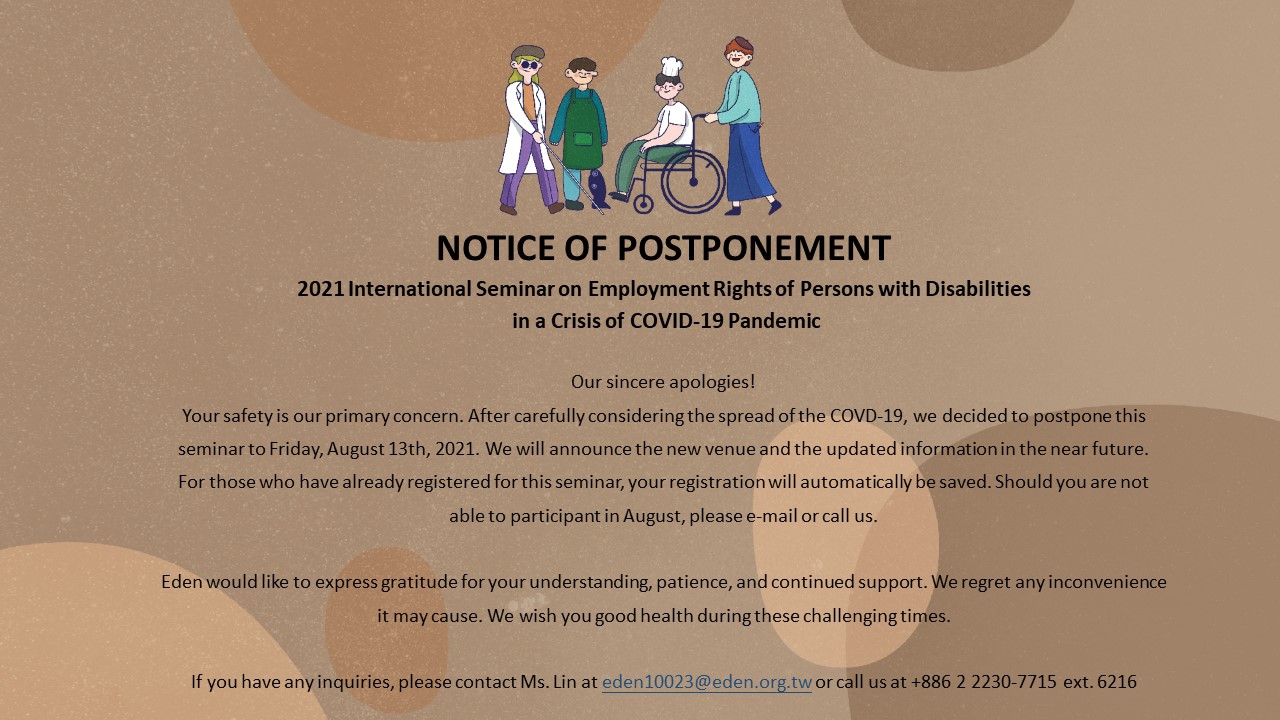 NOTICE OF POSTPONEMENT
2021 International Seminar on Employment Rights of Persons with Disabilities
in a Crisis of COVID-19 Pandemic
Our sincere apologies!
Your safety is our primary concern. After carefully considering the spread of the COVD-19, we decided to postpone this seminar to
Friday, August 13th, 2021
.
We will announce the new venue and the updated information in the near future.
For those who have already registered for this seminar, your registration will automatically be saved. Should you are not able to participant in August, please e-mail or call us.
Eden would like to express gratitude for your understanding, patience, and continued support. We regret any inconvenience it may cause. We wish you good health during these challenging times.
If you have any inquiries, please contact Ms. Lin at eden10023@eden.org.tw or
call us at +886 2 2230-7715 ext. 6216