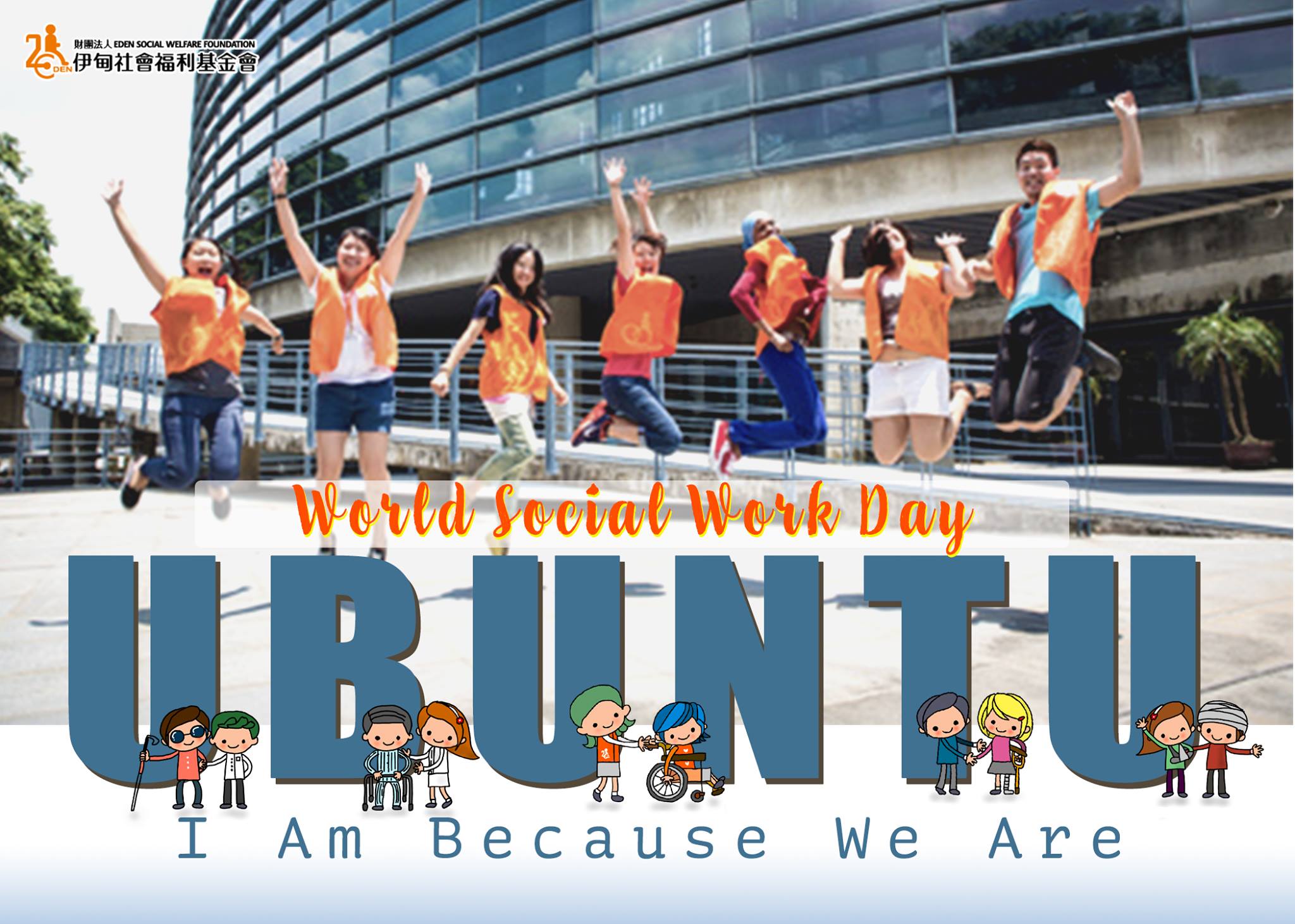 Today is World Social Work Day (2021/3/16). It is the key day in the year that social workers worldwide stand together to advance our common message globally.
The theme for World Social Work Day 2021 is: "Ubuntu: I am Because We are – Strengthening Social Solidarity and Global Connectedness". Ubuntu originates from South Africa and means that all people are interconnected.
Eden has been standing alongside our service users. We truly believe that we are all deeply interconnected. Thus, Eden commits to creating an accessible, sustainable, and socially-just future with more people's involvement. Ultimately, Ubuntu is similar to the slogan we used in the Disability Rights Movement: "Nothing About Us, Without Us."
Join us to celebrate World Social Workers Day and help our social workers to create a better future!