Gideon Lee, moving from business to social services, has now become the consultant in the area of Vocational Rehabilitation
After well-established business destroyed in one night, Gideon Lee, in his deep desperation and sadness, has accidentally encountered an organization for people with disabilities, which provides him a different perspective towards his life. He later devoted himself in the area of Vocational Rehabilitation and promoted Supported Employment. And all of these have blazed a new trail and expanded his realm of life!
Even though he is now in his 80s Gideon Lee remains as energetic as the young people. He drives from Taoyuan to Taipei daily, to visit and supervise Eden's works with his warm greetings.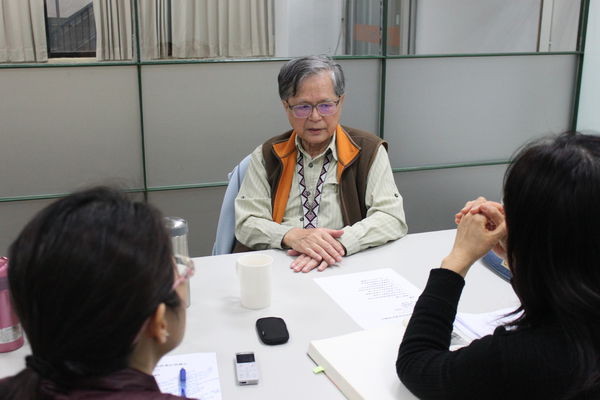 (To some, Gideon is a strick person; to others, his is a caring figure)
A big move, from the business world to social services
Lee was once a teacher and the owner of a construction firm and a car stereo factory. But now, heis both a consultant and evaluator in the Vocational Rehabilitation Resource Center of Government. More than that, he has also been playing a consulting role in Eden for years.


This huge transition, from business to social services, is mainly caused by a big fireaccident.After many years engaged in trade, the two factories, which has been running with painstaking effort, were well developed. However, in a conflagration they were all destroyed in one goLeewitnessed the whole process—the merciless fire ruined his blueprint of future as well as years of hard work. More than that, Lee was framed and betrayed by friends. 'At that time, I was so depressed and desperate that I wanted to finish my life.' When life gets stuck, we can do nothing but cry for God's help. In despair, Lee turned to God and prayed. It was his faith that reignited his passion for social services.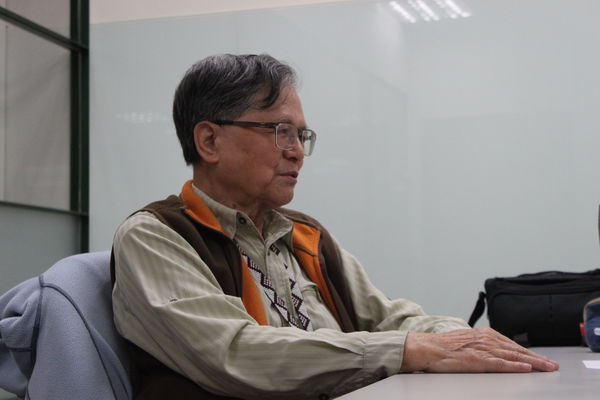 (Gideon thinks that there is no day-off for social workers, because love don't rest)
Vocational Rehabilitation and Supported Employment
Supported Employment is part of Vocational Rehabilitation, which originated from a social service established by the Vietnam government for the injured and disabled soldiers after the Vietnam War, in hope that they could return to the society to be independent. In 1997, People with Disabilities Rights Protection Act, amended and renamed from Welfare Law for Handicapped Person, officially declares that the government must provide those with disabilities with sheltered employment. Thus, Taiwan started program of employment service for persons with disabilities─sheltered workshop since then.
From 1995 to 1996, Lee and 3 other professionals in the social welfare sector, were authorized by Bureau of Employment and Vocational Training, Council of Labor Affairs, Executive Yuan, to establish a workflow and form system based on the U.S. theory of supported employment, to suit the persons with disabilities in Taiwan. The system was also expected to record work progress and performance appraisal.
They adopted the system from abroad and adapted it to the persons with disabilities in Taiwan, in order to help them get a job and fit in sooner, and thus mitigating the burden of both families and societies. Furthermore, it could also help to increase the self-esteem of persons with disabilities and enrich their lives. Since then, Taiwan has been working on Vocational Rehabilitation based on this reformed system.
Lee often shares the story of Moses in the Bible to his colleagues. Because of Moses' humbleness and faith in God, God has been equipping Moses and using Moses as a vessel to bless others even at late in Moses' life. That's why Lee takes Moses as a role model and also shared Moses' story with colleagues. To conclude, Lee thinks social work never ends and love should always be the mission.