2019-10-01
Eden builds a complete network of children screening, providing from malls, or call in
In order to reach out the potential developmentally delayed children, and help parents with doubts to understand the development progress of their children, Eden Social Welfare Foundation take over Taoyuan Government Children's Development Notification Center, which selected event location like large mall and parent-child center. As of end of June, Eden has hold 8 screening activities in total, screening 765 children, as of which 104 children were suspected as developmentally delayed children. The detection rate was up to 13.5%. The mall event detected total of 172 children, and screens out 28 developmentally delayed children, the detection rate is 16%; Eden Taoyuan Service Center screening event in June check total of 22 children, and 8 of them were suspected as developmentally delayed children. Detection rate reach up to 36%!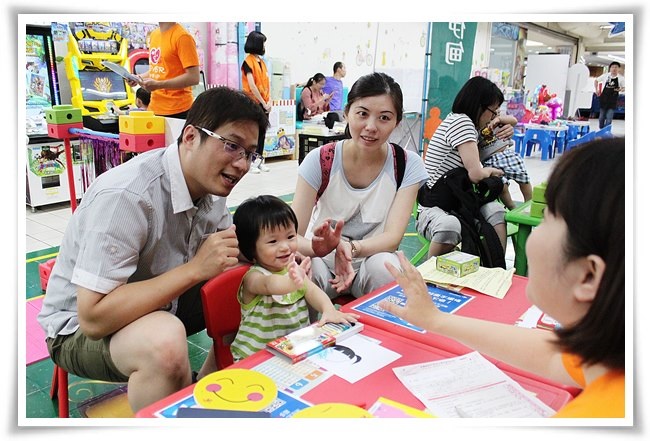 According to Eden's years of service experience, infants and young children can express themselves the most in the game. Therefore, Eden designed early childhood screening activities to observe the children's growing progress in an easy way, hoping to reach out to the children with are in needs potentially, and to grow with the caregivers. The detection rate of Eden's service base in Taoyuan is as high as 36%, indicating that parents may have doubts already. Therefore, screening activities do have their necessity. It also indicates that there may be more developmentally delayed children who have not been found. Through the screening and explanation from social workers and professionals, not only can help parents know more about their children, but also help parents learn how to adjust home to improve the engagement to increase children's development. With such guidance, if children need medical treatment, and the parents can also accept advices after listening to the advices, and are willing to keep in touch with social workers, and work together to provide children the assistance they deserve.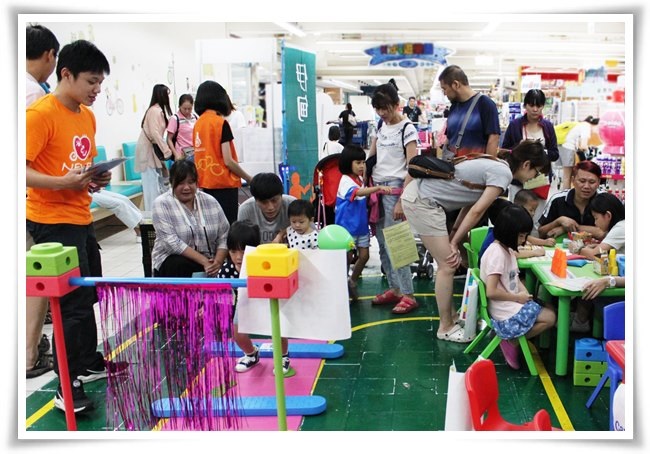 Xu Yua Ying, director of Eden Taoyuan Service Center, said that there are not much children these days, so every one of them is important that every children can get the care they deserve to truly improve country's competitiveness. Eden is looking forward to promoting parents the value to children development through screening activities. Eden has been promoting early intervention service in Taiwan for 25 years. Currently there are 26 clinics established in 14 cities that provide early treatment. Each year, 15,000 slow-flying angels and their families receive integrated services such as individual case tracking, treatment services, material and financial support.

Xu also mentioned that Eden understands the difficulties of infant caregivers. When bringing children out, they always have to prepare lots of bags like they were in a war zone. Eden's service often encounters inexperience parents who have questions but where to ask. Due to brain development can reach up to 70 or 80%, children under 3 years old are golden time for early treatment. Therefore, Eden also provides screening services to help families with children under 3 years old to void missing golden healing period. They did the first screens through phone, and once they found out infant or young children have slow phenomenon, the early the treat is, the sooner to reduce developmental delay in order to reduce impact of the children.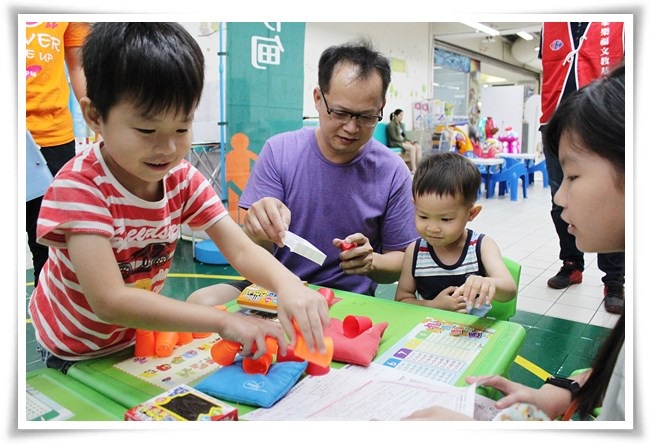 Eden pointed out that parents can truly "acknowledge" their children through a series of children development screenings. During the treatment, the cooperation between social workers, healing team, parents, and teacher to put children in the center, can learn together and understand children. Eden is looking forward to bringing healthy development to more children and parents in the community, and creating a more loving and inclusive social environment.