Translator: Niny Yang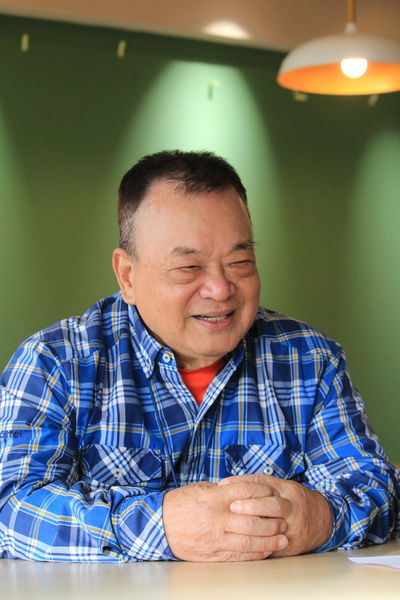 Everyone is scared of nuclear waste. However, Gui Xiong Lin, whose job dealt with nuclear waste and whose health was not affected by it, encountered a more personal problem after retirement – self-isolation. Gui Xiong Lin defeated depression and found himself again through volunteering.

Gui Xiong Lin and his wife were deeply in love, and both their children had married and settled down. When they had everything, his wife unexpectedly passed away at middle age.

It turned out that Gui Xiong Lin couldn't get over his wife's sudden death, prompting his depression. He was surrounded with grief every day in the office. His supervisor recommended him to switch units, something that would allow him to surround himself with a new environment and brighten up his spirits. Gui Xiong Lin proceeded to transfer to where locals there called "the place where the demon resides": the nuclear waste storage in Lanyu.

Days working at the nuclear waste storage were those of sheer terror. In the sun, the sweltering heat burned his skin all day while he worked outside. In the rain, he had to worry about the water sink into the storage running off and polluting nearby water systems, so he had no choice but to collect test results in the pouring rain. With news of diplomatic issues between Taiwan and mainland China, he fretted about a possible invasion that would destroy the storage yard. Although there weren't any accidents during the days he served in Lanyu, the psychological burden made Gui Xiong Lin retired at 65 years old.

Two years before retiring, he was at the peak of his life: he traveled a lot and got a lot of attention from family and friends. After that, his life started to become dull. Living alone, he didn't want to bother others considering that their friends and family have their own life, so he started to block out others. Even when friends invited for meals, he would refuse and blame the weather. Shut off from having connections with people, Gui Xiong Lin became delirious and did not believe that he was severely ill.

One day he was looking outside from his balcony, with a breeze blowing in his face and shadows of trees swaying in unison. A voice near his ear whispered, "Jump! Jump!" Gui Xiong Lin automatically grasped the rail, but a second later came to his senses, appalled what he was about to do. He immediately told his daughter in law about the incident, whom was frightened and made a psychiatric appointment for him.

The psychiatrist diagnosed him with an early stage of depression and said, "I'm glad you came to find me as many people suffer from depression without knowing that they have it," and prescribed him non-drug medicines: "exercise" and "join the crowd." Gui Xiong Lin already swam 40 minutes every morning, so he had the "exercise" part down. For the "join the crowd" part, the doctor recommended him to join the volunteer organization at Eden Social Welfare Foundation near his house.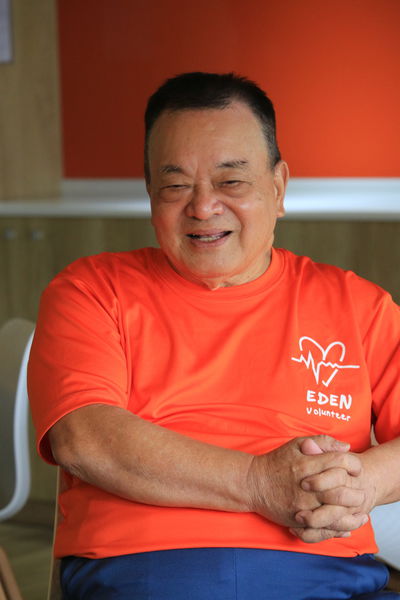 Gui Xiong Lin shared his thoughts on volunteering at Eden. "Many volunteer services are either basic or miscellaneous tasks. There are many people in need who require volunteer assistance." He told himself, "Start from scratch and do the basics. Be open minded, do what you can do for the volunteer service; don't be picky and try every single task." Office small tasks such as phone calls, sending posters, and making small cards are the tasks Gui Xiong Lin was willing to assist with. He took to the tasks and gained trust and love from his colleagues at Eden.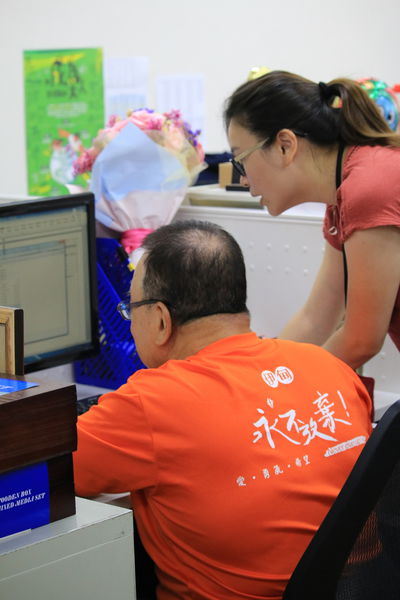 Although Gui Xiong Lin had experienced many exciting things and met interesting people, the volunteer experience created the highlight of Gui Xion Lin's retirement life. Nowadays, Gui Xion Lin has a varied weekly schedule: he arranges 2 days for volunteering at Eden, 1 day for attending mobile phone courses at the church, 1 day for exercising, and 1 day for free. He lives his life now with an open mind and heart. Life after retirement can be black and white, or colourful as you wish. Gui Xiong Lin's story has encouraged retired homebodies to get out of their comfort zone and embrace the world.